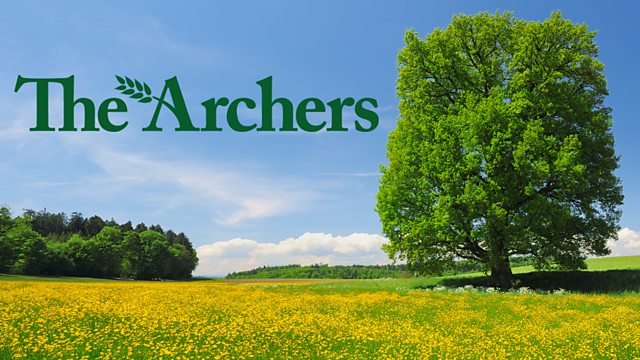 14/06/2013
Emma helps Clarrie with the church flower arranging alongside Nic and is frustrated when she can't get the hang of it. When Emma complains to Nic about George turning into a religious maniac, Nic stands her ground. George likes going.
Upset Lilian gets advice from Jolene about whether to go to Paul's funeral, as Charlie and Grace have invited her. She worries that Celia will recognise her from bumping into her at Paul's and then her life will unravel. And Lilian will be so upset, Matt will think it's odd. Jolene suggests that Lilian goes but leaves Matt at the church, saying she doesn't want to intrude, and to pick him up afterwards.
Ed's pleased when Jamie agrees to be the catcher for their shearing job next week. Jazzer complains about paying him, but Ed tells him that if it wasn't for him they wouldn't have anyone.
When Clarrie rings Jazzer for an update about Christine's Virgin Mary flower arrangement, he invites himself for tea. and pudding, where he makes up a story about what Christine's using - including fairy lights. Clarrie's not impressed and when Jazzer offers to find out more, Clarrie agrees, as Jazzer asks for more pudding.
Last on
Credits
| Role | Contributor |
| --- | --- |
| Writer | Nawal Gadalla |
| Jill Archer | Patricia Greene |
| David Archer | Timothy Bentinck |
| Ruth Archer | Felicity Finch |
| Pip Archer | Helen Monks |
| Josh Archer | Cian Cheesbrough |
| Helen Archer | Louiza Patikas |
| Brian Aldridge | Charles Collingwood |
| Jennifer Aldridge | Angela Piper |
| Adam Macy | Andrew Wincott |
| Matt Crawford | Kim Durham |
| Lilian Bellamy | Sunny Ormonde |
| Christine Barford | Lesley Saweard |
| Jolene Perks | Buffy Davis |
| Jamie Perks | Dan Ciotkowski |
| Clarrie Grundy | Heather Bell |
| Nic Grundy | Becky Wright |
| Emma Grundy | Emerald O'Hanrahan |
| Edward Grundy | Barry Farrimond |
| Neil Carter | Brian Hewlett |
| Phoebe Aldridge | Lucy Morris |
| Jazzer McCreary | Ryan Kelly |
| Jim Lloyd | John Rowe |
| Darrell Makepeace | Dan Hagley |
| Elona Makepeace | Eri Shuka |
| Rob Titchener | Timothy Watson |
| Grace Morgan | Jenny Johns |
| Director | Dawn Coulson |
| Director | Vanessa Whitburn |
| Editor | Vanessa Whitburn |