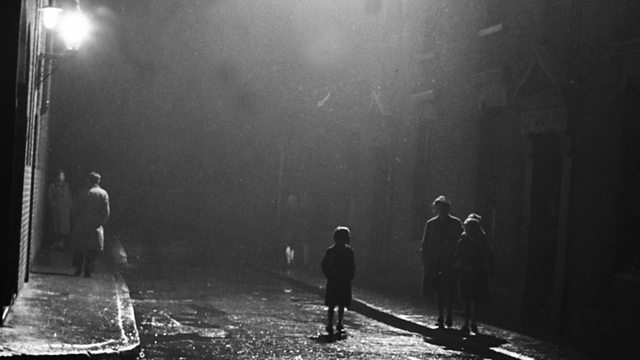 Harriet Walter reads Episode Four of a dark and mysterious thriller by Sian Busby, set in post war London. Both Lillian and DDI Cooper seek respite from the heat and the grime.
Dennis wakes needing something to eat to soak up the alcohol from the night before. He decides to go to the café where he can flirt with the squint eyed waitress before going on to King's Cross to pinch another suitcase. He could then do some deals with a woman at his lodgings and perhaps get hold of a few coupons; and if the waitress plays her cards right she might benefit from his ill gotten gains. That's his plan. But when he gets to the café, another woman takes his fancy.
Policewoman Tring is a bright and determined young thing sent from the A4 Woman's branch to drive DDI Cooper around as he investigates the killing of a woman on a bomb site. Cooper can't help but wonder what was one more dead body after a war that had killed millions, but he is touched by Tring's insistence that every effort should be made to resolve the crime 'even if some women do deserve it.' Perhaps her generation won't foul things up as his had, after all. He can't fail but be moved by her innocence and moral upstanding, and he allows himself briefly at least to imagine the possibility of a life with her. But he always found it difficult to think of the future. His last relationship had been with a woman he knew he could never have; his best mate's girl, and the memory of her still haunts him.
A Commonplace Killing by Sian Busby is abridged by Lauris Morgan Griffiths
The producer is Sarah Langan.
Last on
Credits
| Role | Contributor |
| --- | --- |
| Reader | Harriet Walter |
| Producer | Sarah Langan |
| Author | Sian Busby |
| Abridger | Lauris Morgan-Griffiths |