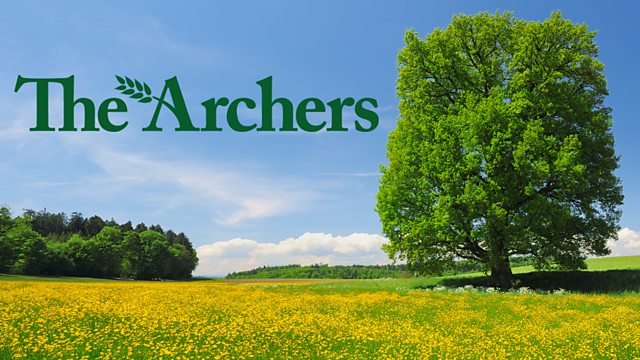 13/06/2013
Rob worries about what to cook for Adam and Ian when they come round for dinner later. At Ambridge Organics, Helen mentions she's best friends with Ian. Rob asks her what he should cook. She gives him advice and on impulse Rob invites her to the meal too.
In the end, Ian can't get to the meal because of a work emergency. Despite a sparky disagreement on farming methods, Helen and Rob get along well. When Rob leaves the room, Helen tells Adam that she thinks Rob's attractive, but why are all the nice ones either gay or married?
Pip tells Helen she's just finished her last exam. She hopes to do her placement in Yorkshire if she passes.
Lilian's not in the mood to go to a meeting with Matt and when she's left alone bursts into tears. Phoebe drops by unexpectedly and Lilian tries to pull herself together, telling Phoebe she's had a stinker of a day. When Phoebe asks her if she'd like a hug, Lilian says she would.
Later, Lilian's wrong-footed when Matt says he might go to Paul's funeral on Monday and asks Lilian to come with him. Lilian desperately tries to get out of it, but Matt says he could do with the support. And anyway, she's been invited too.
Last on