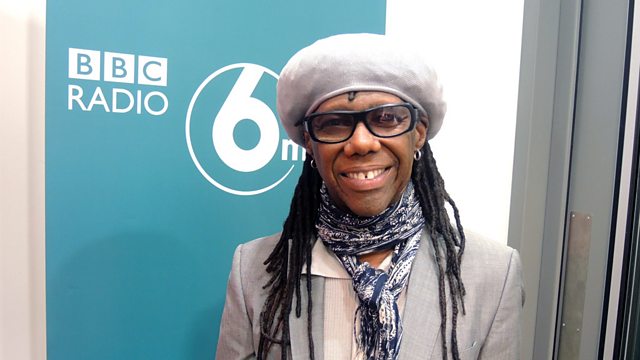 Dancing with Nile Rodgers
Chic's Nile Rodgers answers "How do you make people dance?" with a nod to Elvis Presley, the part of the body he dances with and if there is a perfect bpm.
Stuart Maconie chips in with an account of his recent experience of dancing at the Chic gig in Manchester.
Mary Anne then stitches it together with an extraordinary selection of tunes. Expect a unique breakfast blend of tunes from the likes of The Beach Boys, Mala, Bob Marley, Grace Jones, James Blake, Billie Holiday and some of the newest music that's landed within her digital travels this week.
She will also go diving for musical pearls in the BBC's Live Music Archive.
Last on
Explore this inspiring collection of Mary Anne's Key of Life interviews