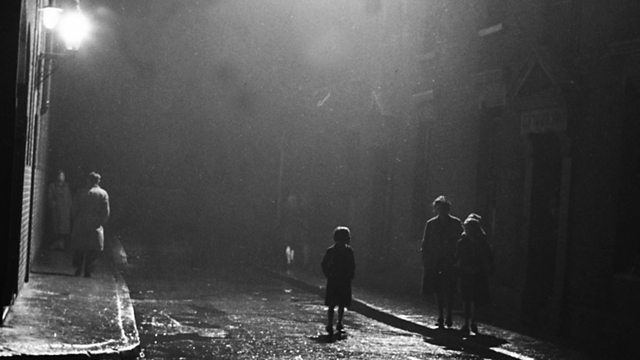 Harriet Walter reads Episode Three of a dark and mysterious thriller by Sian Busby, set in the North London summer of 1946. The victory party is well and truly over.
DDI Cooper suspects that he probably has more chance of marrying Ingrid Bergman than resolving a random sex murder on a bomb site. But there are a few odd things about this seemingly 'commonplace killing' that strike him as unusual. For one, the victim's appearance; un-darned nylons and a neatly laundered blouse - certainly not the usual garb of a prostitute. But also, where was the handbag? Every London woman had caught the Blitz habit of keeping your handbag close to you at all times.
Lillian Frobisher is an attractive mother of 43. She makes an effort to ensure she looks good whilst avoiding being seen as the sort of woman whom men regard as a 'possible.' Dreaming of a nice new life in Muswell Hill where she meets gentlemen for cocktails is the only way she can cope with the greyness of her existence.
The war has left it's mark on everyone, including a young man called Dennis who can't escape a recurring dream of flying through the air - to his mind, this was an odd dream for a sailor. He's got a nice little number going involving stolen suitcases which enables him to buy under the counter cigarettes and to dress well, and he can always barter and exchange what he doesn't want with any number of fences or spivs. The war has made criminals of everyone.
A Commonplace Killing by Sian Busby is abridged by Lauris Morgan Griffiths. The producer is Sarah Langan.
Last on
Credits
| Role | Contributor |
| --- | --- |
| Reader | Harriet Walter |
| Producer | Sarah Langan |
| Author | Sian Busby |
| Abridger | Lauris Morgan-Griffiths |