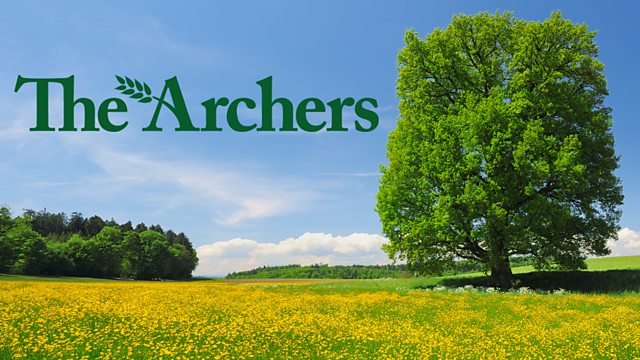 11/06/2013
George asks Neil if guinea pigs have souls.
Elona's preparing to leave. Neil walks by with Keira, who's staying with Tracy as Emma starts work for Peggy today. Darrell tells Elona he loves her, and asks if she's sure this is what she wants. It's hard, but there's no going back. After an emotional hug, Elona drives away.
Over a pint, Darrell laments his life. He's failed his family. Neil insists the girls will always need their dad but Darrell worries that he's got no work, so he'll have to leave Ambridge.
Neil has been busy applying for grants for the church organ, but so far to no avail.
Jim tells Clarrie that Christine's flower display will be all white. She tells Nic the bad news. Christine's using white lilies, the same as them. Identical displays would be a disaster. Nic suggests they introduce some colour into their idea for St Brigid but Clarrie's set against it. Nic thinks they need to know for certain what Christine's planning. Clarrie agrees. They need a mole. If they keep up with Christine's plans, they can vary their design, but still using all white flowers. They thought of their saint before Grange Spinney thought of theirs.
Last on
Credits
| Role | Contributor |
| --- | --- |
| Producer | Vanessa Whitburn |