Add music you love and enjoy it with
Pause for Thought

From Diane Louise Jordan, presenter of The Sunday Hour.

Even though I'm not particularly materialistic, hardly a day goes past without me thinking about or spending money. Not surprising really when there're so many daily temptations and reminders about it.

Money effects us all - whether we spend too much or worry about not having enough. It's the currency we use to meet our needs - to such an extent some of us regard spending it as retail therapy....


So I was intrigued to hear about the guy, who keen to see if the love of money is, as the saying goes, the root of all evil, gave it up completely for a year.

He admits the first three months were difficult.... But then found it so appealing he extended his money-free lifestyle for almost three years. And although he did without many modern day comforts he claimed he'd never been fitter, healthier and above all happier...

Now although some of us genuinely struggle to make ends meet, and don't have the luxury of choosing to take such a radical decision, I'm fascinated that this guy somehow managed to live without any money and be as happy as I'd imagine I'd be if I had more of it!

He found creative ways of using a fraction of each day to provide for the basics, like eating and shelter, freeing him to indulge in friendships and savour much of our beautiful landscape that I tend to miss as I scurry to work in exchange for money to do, in essence, what he does without it!!

Now I'm not advocating such an extreme lifestyle, or saying that giving up money is the answer, but I find the difference it made to the quality of his life tantalising .

It reminds me of the biblical line about casting off our burdens, whether physical or emotional and having the courage to appreciate and luxuriate in what's right under our nose ...
BBC Playlister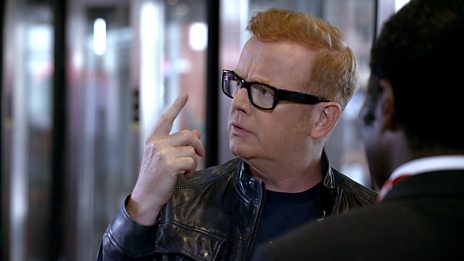 Chris has a song stuck in his head - but what is it? That's why he needs BBC Playlister!
500 WORDS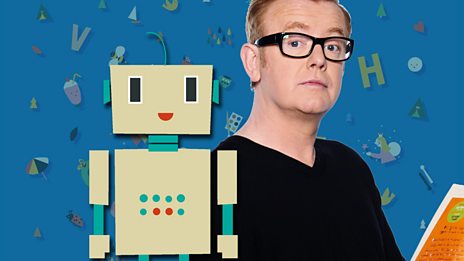 Featuring celebrity videos and top writing tips!
Podcast
Catch up with the latest Breakfast fun with Chris Evans. Hear the best stories and the biggest…