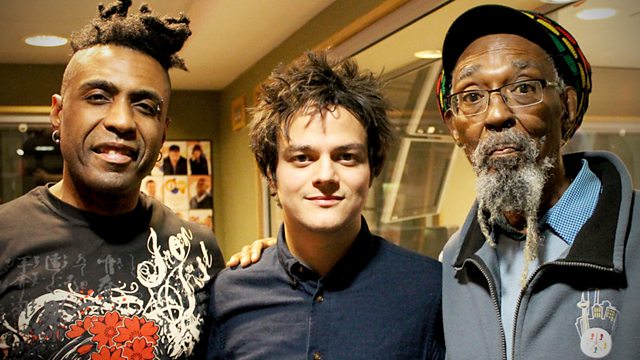 Omar Interview and Session
Jamie Cullum plays an hour of jazz music ranging from its heritage to its future.
This week, Jamie has an interview with British singer-songwriter Omar.
The pair discuss Omar's latest album, The Man, and he performs the title track from the record along with a cover of the Duke Ellington jazz standard Satin Doll.
Omar tells Jamie about discovering he could sing, being classically educated and the influence jazz, reggae and rare groove has on his music. The pair talk about creating improvised solos and scatting plus Omar talks about working with Pino Palladino and other artists on his latest album.
He also discusses his first hit in the early '90s, There's Nothing Like This, the influence of his dad's work as a session musician for top names in music and working with drummer Harvey Mason.
Last on