Five couples bid £1,023,039 for BBC Children in Need and win a luxury trip to Monaco!
Add music you love and enjoy it with
Billy Elliot O.S.T. - Various Artists, Polydor

(CD Single), Grandmono, 10

Drive Time (Various Artists), Dino

Driving Rock (Various Artists), Global Records & Tapes

A Hard Day's Night, Parlophone, 8

The Beatles

You Can't Do That

A Hard Day's Night, Parlophone, 12

What About Now, Mercury, 1

The Rolling Stones - Forty Licks, Abkco

The Zombies

She's Not There

The Godfathers Of Britpop, Polygram Tv

The Best Bands ...Ever! (Various), Virgin

(CD Single), Warner Bros, 1

Queen

Crazy Little Thing Called Love

The Game, Island, 5

Huge Hits 1997 (Various Artists), Global Television

Fifty Number Ones Of The 60's (Variou, Global Television, 16

ZZ Top

Gimme All Your Lovin'

Top Gear 2 - Various Artists, Columbia

The 70's: Back In The Groove - 1979, Time Life

Unorthodox Jukebox, Atlantic, 1

The Platinum Collection, Virgin, 2

The Greatest Hits Of 1976 (Various), Premier

Hits Of 1967 & 1968 (Various Artists, Polydor

Extended Play, Warner Bros

Toto

Hold The Line

Driving Rock (Various Artists), Global Records & Tapes
Pause for Thought

From Rev Rob Gillion, Rector of Holy Trinity Church and St Saviours.

Now the weather has improved I am shedding clothes but notice I need to shed a few pounds. I know this is true because last week a girl called Carmella joined me for prayer at the church on Monday morning. She is a fitness trainer. After our prayers she handed me her calling card and invited me to join her for a free workout. I assume she noticed I need to be a tad trimmer. I agreed to go after all she had joined me for a spiritual work out. I hoped it would result in turning me into a man of steel. In one sense it has as I'm so stiff I can hardly move. It was a painful experience, but no pain no gain.

At the same time the brand new superman film opens this week 'Man of Steel' I've just learnt that Superman is 75 years old this month and he is still as fit as ever.

Mind you for me no one can replace the late Christopher Reeves.
He became a real superman after his riding accident and through his journey as a quadriplegic giving hope to so many. Now there's a real super hero. We all have heroes we worship, obviously at the top of my list is Jesus.
At the end of John's Gospel the risen Jesus appears to a downcast doubting Thomas and shows him the wounds in his hands and his side as proof of his love.

He got me thinking what do we look for in a hero. Is it a man of steel or something different?

For me a hero is someone who has battled with adversity who understands what it is to suffer, and is able to comfort and challenge others. A hero is someone who comes to the rescue when we are faced with difficult circumstances. Triumph through adversity. That's my kind of hero, someone who is vulnerable and yet strong.

For I believe that in all of us is a super hero ready to break out.
BBC Playlister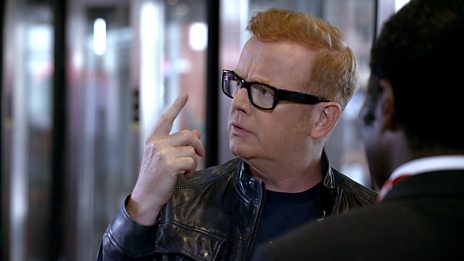 Chris has a song stuck in his head - but what is it? That's why he needs BBC Playlister!
500 WORDS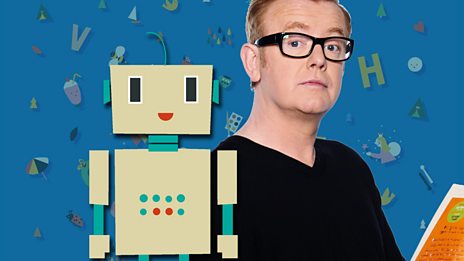 Featuring celebrity videos and top writing tips!
Podcast
Catch up with the latest Breakfast fun with Chris Evans. Hear the best stories and the biggest…