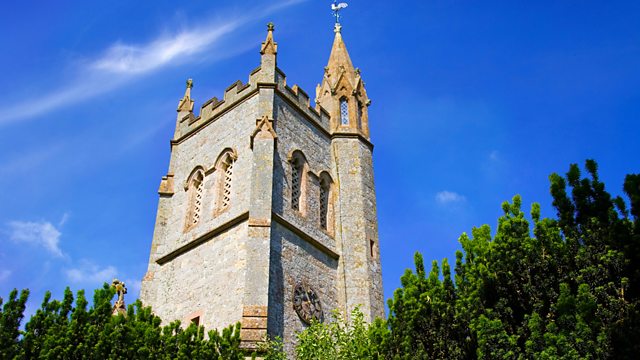 09/06/2013
The call to care - A service live from Blackburn Cathedral marking National Carers' Week led by Canon Sue Penfold with Canon Ian Stockton. The Renaissance Singers and the Cathedral's Young People's Choir are directed by Samuel Hudson and Shaun Turnbull. Producer: Stephen Shipley.
Last on
Sunday Worship
Please note:

This script cannot exactly reflect the transmission, as it was prepared before the service was broadcast. It may include editorial notes prepared by the producer, and minor spelling and other errors that were corrected before the radio broadcast.

It may contain gaps to be filled in at the time so that prayers may reflect the needs of the world, and changes may also be made at the last minute for timing reasons, or to reflect current events.<?xml:namespace prefix = o ns = "urn:schemas-microsoft-com:office:office" />
Radio 4 Opening Announcement: BBC Radio 4. And now it's time to go live to Blackburn Cathedral for this morning's Sunday Worship.  The service is led by Canon Sue Penfold.
Canon Sue Penfold:
Welcome this morning to Blackburn Cathedral, the Cathedral for Lancashire, for an act of worship which marks the beginning of National Carers' Week. Blackburn is set in the heart of East Lancashire. It's a multi-faith town with people drawn from many parts of the world.  Today we give thanks for the care of God shown in Jesus Christ, we pray for all who care for others at home or in the community and we seek God's grace in being a neighbour to others.
Our opening hymn expresses that in words by Sydney Carter: 'When I needed a neighbour, were you there?'
Hymn: When I needed a Neighbour
Canon Sue Penfold:
In the confidence of God's care for us,
let us confess our failures to care for others.
In a dark and disfigured world
we have not held out the light of life:
Lord, have mercy.
Lord, have mercy.
In a hungry and despairing world
we have failed to share our bread:
Christ, have mercy.
Christ, have mercy.
In a cold and loveless world
we have kept the love of God to ourselves:
Lord, have mercy.
Lord, have mercy.
The Lord enrich you with his grace,
and nourish you with his blessing;
the Lord defend you in trouble and keep you from all evil;
the Lord accept your prayers,
and absolve you from your offences,
for the sake of Jesus Christ, our Saviour.  Amen.
Anthem:  If ye love me (Thomas Tallis) – Young People's Choir
If ye love me, keep my commandments. And I will pray the Father, and he 
shall give you another Comforter, that he may bide with you for ever; 
even the Spirit of truth.
Canon Sue Penfold:
Thomas Tallis's setting of words from St John's Gospel Chapter 14, sung by the Young People's Choir. Our first Bible reading is read by Mihaela Mladin, from Romania who has settled and made her home in Blackburn.
Mihaela Mladin:
The first time I entered the Cathedral I received a warm welcome and felt valued as an individual irrespective of any cultural or religious differences. I really appreciate that I have been accepted into the Church community, taking an active role in some of the services and also in the day-to-day activities of the Cathedral. I feel that people are genuinely interested in my "well -being" and this means that I leave the church every time feeling refreshed and uplifted.
I'm reading the Parable of the Good Samaritan from St Luke's Gospel Chapter 10 beginning at verse 25:
A lawyer stood up to test Jesus. 'Teacher,' he said, 'what must I do to inherit eternal life?' He said to him, 'What is written in the law? What do you read there?' He answered, 'You shall love the Lord your God with all your heart, and with all your soul, and with all your strength, and with all your mind; and your neighbour as yourself.' And he said to him, 'You have given the right answer; do this, and you will live.'
But wanting to justify himself, he asked Jesus, 'And who is my neighbour?' Jesus replied, 'A man was going down from Jerusalem to Jericho, and fell into the hands of robbers, who stripped him, beat him, and went away, leaving him half dead. Now by chance a priest was going down that road; and when he saw him, he passed by on the other side. So likewise a Levite, when he came to the place and saw him, passed by on the other side. But a Samaritan while travelling came near him; and when he saw him, he was moved with pity. He went to him and bandaged his wounds, having poured oil and wine on them. Then he put him on his own animal, brought him to an inn, and took care of him. The next day he took out two denarii, gave them to the innkeeper, and said, "Take care of him; and when I come back, I will repay you whatever more you spend." Which of these three, do you think, was a neighbour to the man who fell into the hands of the robbers?' He said, 'The one who showed him mercy.'   Jesus said to him, 'Go and do likewise.'
This is the Word of the Lord.
Thanks be to God.   
Hymn:  Will you come and follow me
Canon Sue Penfold:
Our second reading is being read by Barbara Robb, for many years a member of the Cathedral Community.
Barbara Robb:
I'm the mother of a 45 year old man, whose brain was damaged in a motor accident when he was 18 months old. During his younger years, times were tough. But with the support of my husband and other family members, we got by.  Today, he has many friends, who don't see his disability at all, but just him as himself.  He is loved and respected by the people whose lives he touches daily.  And we take pride in his achievements and feel joy when he is happy and fulfilled. Of course, we all still face many challenges, but thank God, are often supported by members of our cathedral community. Like many other carers, we do become anxious about his future, when we are no more. However, we can take comfort in the words and actions of Jesus.  I'm reading from St John's Gospel Chapter 19 beginning at verse 25:
Standing near the cross of Jesus were his mother, and his mother's sister, Mary the wife of Clopas, and Mary Magdalene. When Jesus saw his mother and the disciple whom he loved standing beside her, he said to his mother, 'Woman, here is your son.' Then he said to the disciple, 'Here is your mother.' And from that hour the disciple took her into his own home.
This is the Word of the Lord.
Thanks be to God.
Anthem:  Ave verum corpus (John Bertalot) - Renaissance Singers
Canon Sue Penfold:
'Ave verum corpus' – 'Hail true body, born of the Virgin Mary' – a setting by John Bertalot, Blackburn Cathedral's Organist Emeritus - sung by the Renaissance Singers.   Our preacher this morning is Canon Ian Stockton, Canon Chancellor of the Cathedral.
Canon Ian Stockton:
In the name of the Father, and of the Son and of the Holy Spirit. Amen.
Jenny and Barry already had three children between eight and sixteen, when Jenny gave birth to their fourth.  Jo has Down's syndrome and within her first months of life had to undergo major heart surgery. With Jo's arrival, life became different, adjustments were made, as Jo was cared for, her siblings nurtured and elderly parents were supported. There were new tasks learnt, new knowledge acquired, great demands made, and much joy gained, and all held within the family's Christian faith.
With wonderful support, Jo has enjoyed mainstream schooling at primary and secondary levels. She is now thirteen, but at the age of ten was found to have a missing hip joint. She was faced further operations, much hospitalisation and subsequent long rehabilitation. The family made new adjustments again as she learnt to stand and then to walk again. Beth, Dan and Ben love their sister, have found delight in her. With Barry and Jenny are a community of care, supported by the fellowship of their church, by the skills of health and educational professionals, by friends and by prayers, and by their opportunities now of helping other carers.
With the first breaths of our life and hopefully at life's end we experience others' care. This week as part of National Carers' Week we celebrate the contribution of carers to our common life, to the life of our society and our local communities.
We include in our acknowledgement, people who for years give themselves readily, with both discipline and compassion, through routine and hard labour for others' well-being. Often this work is hidden from view, and sometimes is without appreciation, recognition or even adequate support. It's estimated that there are now six to seven million carers in the UK on whom others are dependent. [Some of these carers are themselves elderly, and support their spouse, an adult son or daughter, or even more elderly parent. Some of these carers are found in this cathedral church and in your local community.
In this community there's an eighty year old daughter who travels long distances by car to visit her mother and to share in her care. There's a husband whose whole week revolves around his disciplined timetable of care for his wife, with brief hours of respite through day care. There's a young teenager who combines adult domestic responsibilities with school work and time spent with peers.
This morning we thank God for all these carers and for countless more who help others to maintain their life and dignity, and even joy, and who contribute to the fabric of our life by their costly care.]
Carers are so often the human face of God. When as a child I was desperately ill with bronchial pneumonia, the GP decided to my parents' surprise that I should be treated at home. His assessment was based on the benefits of staying in one atmosphere, and on the quality of care he believed I would receive from my parents.
It was my father who sat by my bedside then, as later I would be called to sit by his. Through my parents' care I first learnt of God's care.
The Christian faith teaches us that God in Christ has shared fully in our human life, in the limitations and frustrations of human existence, both as carer and as cared for. We know from the gospel stories that Jesus was cared for as a child by Mary and Joseph, that a group of women supported his active ministry, and that at his death, when all forsook him and fled, others stayed with him in his pain and suffering. In Gethsemane his closest followers failed to abide with him in his mental turmoil and agony of spirit. He was a man who went about doing good, showing the compassion and fatherly care of God. He is what Bishop John Robinson called "the human face of God." Jesus in his final hours experienced intense cruelty and some unexpected kindness.
[Today we acknowledge the commitment that is given by paid carers, often poorly remunerated, who contribute to our responsibilities of social and medical care, and I speak as someone whose mother spent over ten years in residential care in her journey into silence. But today we not only recognise not only the necessity and benefits of professional care, but we celebrate that great company of voluntary carers, who are part of our national, local and domestic resources, who exercise their care, often unsung and sometimes insufficiently supported. Today we surround them by our songs and prayers here in Blackburn and through you who listen to this broadcast.]
The reading from the Passion story according to St John told how Jesus from the cross commended his mother into the care of his closest disciple and directed that disciple into his mother's care. In his dying he called into being a community of care.
Here in his self-giving the Church was born, as a new body of care, a community of love and compassion. Pastoral care belongs not only to the few, to professionals or to the clergy, or to lifelong carers, but to all of us, since we are members of one another.
Jenny told me that she takes great comfort from Jesus's concern for his mother and his disciple. Here's a man who's concerned about the future beyond his death, who prepares his friends and family for the future, and who trusts all this to God. Jenny finds in Jesus's simple words and actions a Saviour who understands and an encouragement to faith.
Hopefully, we care well for our own, those who are closest, and for our dearest friends and family, but the Parable of the Good Samaritan challenges us again to go and be a neighbour, to care even for those who are different from us, and to take the risk of love.
Today we thank God for the challenge of that call to care and we pray that those who are active in caring will find both human support and divine grace.
Hymn: Brother, sister let me serve you
With a verse sung by Louisa Stirland, BBC Radio 2 Young Chorister of the Year.
Canon Sue Penfold:
Our soloist was Louisa Stirland, BBC Radio 2 Young Chorister of the Year, who's a member of the Young People's Choir.   Our prayers are led by other members of the choir.
Reader 1:
Lord, we give thanks for the many carers in our community:
Ordinary people giving extraordinary love and commitment day by day,
Caring for the most needy and vulnerable among us.
Lord, help them to know the value of what they do,
To trust that in their fragile love the power of your love flows,
That in their touch is the touch of Christ himself.
Reader 2:
Help them to find in their relationships of care
A deepening joy of love received and given,
Knowing each person precious in your image, to the end.
And yet, Lord, we know that this cannot always be so, for caring is hard ….
Reader 3:
And so we pray for those weighed down by relentless hard work, exhaustion, frustration and anxiety, and those who are frail themselves.
Lord, be with those who get little time for themselves and have become isolated from friends and society and feel alone.
Help those who are struggling with poverty, and with the complexities of finding help.
Reader 1:
Strengthen carers who know the stress of family conflict. And be a friend to all children who are carers.
Comfort, we pray, those who watch in sorrow by the suffering and the dying, and be with those whose loved ones seem already far from them, changed and distanced by disease or injury.
Reader 2:
Loving Lord, you alone truly know each person in their pain;
Hold them in their times of loneliness, fear and depression,
Impatience and anger, resentment and guilt, and bring them through the darkest hour.
Reader 3:
May each person know you in their daily tasks, and find peace and hope in your presence.
And when the time comes to let go of caring, help them to turn to you in trust, knowing that their work is done, and may the future blossom for them.
We say together, each in our own language, the prayer our Saviour taught us:
Our Father, who art in heaven,
hallowed be thy name;
thy kingdom come; thy will be done;
on earth as it is in heaven. 
Give us this day our daily bread. 
And forgive us our trespasses,
as we forgive those who trespass against us. 
And lead us not into temptation;
but deliver us from evil. 
For thine is the kingdom,
the power, and the glory,
for ever and ever. 
Amen.
Canon Sue Penfold:
As we come to the end of our worship we praise God in a setting of Psalm 100 by Charles Villiers Stanford.  As we give thanks for God's care, we also thank him for the care shown through others and for relationships built through adversity - a blessing for cared–for and carer alike.
Jubilate in B flat (C V Stanford) – YPC & Renaissance Singers.
Canon Sue Penfold:
Lord Jesus Christ,
you humbled yourself in taking the form of a servant,
and in obedience died on the cross for our salvation:
give us the courage to follow you
and to proclaim you as Lord and King,
to the glory of God the Father;
and the blessing of God almighty, the Father, the Son and the Holy Spirit, be among you and remain with you always. Amen.
Organ Voluntary – Postlude in G after Orlando Gibbons (Song 22) - Stanford