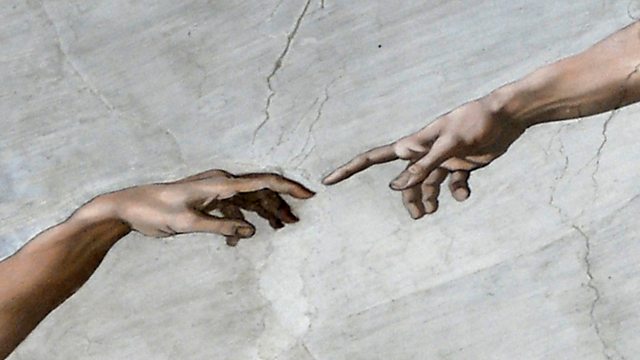 Seeing God
In a programme on religious visions, Mark Tully asks whether visionaries are empowered by this intense religious experience. He looks at the Hindu phenomenon of darshan, a divine vision which is seen as a particular blessing.
Visions - personal and apparently literal encounters with the divine - are viewed differently from one faith to another. Considered by some people as an important step on the road to enlightenment, they are viewed askance by others, and with suspicion by many.
Mark examines how visions are regarded by writers ranging from the Ancient Druid Amargin to Christopher Isherwood . He plays music by Lata Mangeshakar, Ernest Bloch and Van Morrison to compare the many musical visions of the face of God.
The readers are Toby Jones and Gerard Murphy
Producer by Frank Stirling.
A Unique production for BBC Radio 4.
Last on