Bill Gates, Trevor Nelson, Alex Jennings' Inheritance Tracks
Sian Williams and Richard Coles with broadcaster Trevor Nelson, billionaire philanthropist Bill Gates and Neil Ansell who chose a life of poverty. The Inheritance Tracks of actor Alex Jennings, John McCarthy visits a secret urban garden and Kate Fox provides poetry. Listeners share their stories of a stolen stamp collection and a love affair with the ZX Spectrum computer and offer their thanks to strangers near and far.
Producer: Debbie Sheringham.
Last on
SIAN, TREVOR, BILL AND RICHARD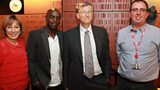 SIAN, NEIL, TREVOR, KATE AND RICHARD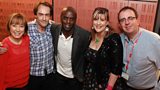 STUDIO GUEST :: TREVOR NELSON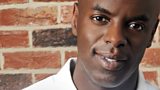 Trevor Nelson talks to Sian and Richard about his love of radio – as both a broadcaster on and a listener.  He discusses the criticism of his commentary at the London Olympics, his 10,000 strong record collection and why he hates being reliant on computers.
TACKLING HUNGER :: BILL GATES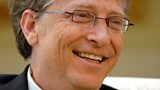 Philanthropist Bill Gates is the Co-Chair and founder of the Bill and Melinda Gates Foundation.  A self-made billionaire, Bill is using his wealth to tackle some big problems and is appearing at The Big If event in London this weekend to put pressure on the UK government to help tackle hunger.   He talks to Sian and Richard about what motivates him to work so hard, how he prioritises his time and whether he'll ever retire. 
INHERITENCE TRACKS :: ALEX JENNINGS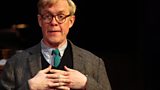 This week's Inheritance Tracks come from Olivier-Award winning actor Alex Jennings, currently on stage as Alan Bennett in 'Untold Stories' at the Duchess Theatre, London. Alex chooses Bring me Sunshine by Morecombe and Wise as the track he's inherited and It's Gonna Be a Beautiful Night by Prince as the track he'd like to pass on.
Listen to Alex discuss playing Benjamin Britten on Radio 4's Book of the Week.
Listen to Alex chatting to Steve Wright on Radio 2.
RADICAL APPROACH TO HOMELESSNESS:: NEIL ANSELL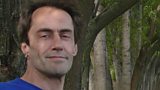 At the beginning of the 1980s Neil Ansell chose a life of voluntary poverty working for the Simon Community, a charity with radical approaches to helping homeless people. He lived in squats across London, becoming part of a floating community of volunteers and rough sleepers whose purpose was to offer companionship and support for each other. But immersed in this fragile world, Neil's sense of self began to disintegrate against the hard truths of homelessness. Worst of all were the people he lost, the friends who died or disappeared. To escape he started taking occasional trips to the Isle of Jura, off the west coast of Scotland, to seek solace and isolation in the landscape. Along the way he hoped to find his way back to himself. He then travelled the world and spent 5 years as a virtual hermit in a run-down Welsh cottage. He emerged from that and found family life- now lives in Brighton and has 2 children. His latest book, Deer Island, is a sort of memoir: contrasting the streets of London and the wilds of Jura, building a powerful and moving meditation on what it means to belong. What makes us feel attached to a place or a community? What do we mean when we call a place home? Are memories the only things we can ever truly own?
TRAVEL :: THE RED CROSS GARDEN WITH JOHN MCCARTHY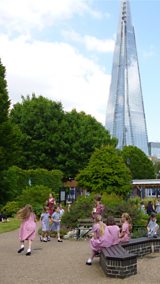 This week John McCarthy visits another lost garden restored. At Red Cross Garden in south London he meets Verena McCaig of the Octavia Hill Society, Helen Firminger of the Bankside Open Spaces Trust and long-time local resident Joyce Coot.
THE THING ABOUT ME :: STAMP COLLECTION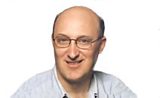 Chris West tells us about the stamp album handed down to him from his uncle.
Chris' book 'First Class: A History of Britain in 36 Postage Stamps' is available now.
SOUND SCULPTURE :: ZX SPECTRUM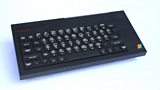 Listener and computing teacher Richard Coles tells us why the digital beeping by the ZX Spectrum computer, is his favourite sound.
Photo courtesy of CC Woodhouse. 
POET :: KATE FOX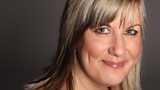 Kate Fox is a North Yorkshire based writer & performer. She's Poet in Residence for this year's Glastonbury Festival website, is taking "Good Breeding" a show about being child-free, to this year's Edinburgh Fringe & recently had a big new and selected poetry collection Fox Populi published by Smokestack.
POEM :: TOO OLD
Too old to fancy Justin Bieber
too old to still get spots
too old to be bored by the news
too old to drink vodka shots

Too old to wear Doc Martens
too old to say O.M.G
too old to shop at Top Shop
too old to watch BBC3.

Too old to drive a Beetle,
too old to go on the swings
too old to nip your sister
too old to wear fairy wings

Too old to forget to say thank you
too old to still like pink
too old to go "Ner ner ner ner nuh!"
Too old to puke up after too much to drink.

Too old to go camping for the first time
too old to learn new names
too old to be wearing hot pants
too old to watch The Hunger Games.

Too old to read NME,
too old to have candles on your cake
too old to eat Pot Noodles
too old to swim naked in a lake.

Too old not to pack a cardie
too old to drink through a straw
too old for a single bed
too old to know what the Kardashians are for.

Too old to cry at a bus stop
too old to believe that life is fair
too old to care what other people think
of what you do or what you wear.

Too old to give up easily
too old to still be told
too old to act your age
or believe there's any such thing
as being too old.
POEM :: THE EVOLUTION OF THE GEEK
Maybe you're a Linguistic Geek,
ever ready with a grammatical tweak?
Or an Etymological Geek, one of those nerds
always digging for the origins of words.
Geek came from the German for fool
back before anyone wore T shirts
announcing Geeks were cool.
Millions of years earlier
when humanity's lot looked dire
it took a Geek
to stick at rubbing a stick against another stick
long enough to discover fire.
He shouted "Live Long and Prosper
without me you'd be dead!",
another Geek whittled for ages
to fashion the first arrowhead.
Even he thought this effort was daft
little knowing he'd just discovered
World of Warcraft.
The summer everyone went mad for rolling log races
a tribe's resident Geek pointed out they could use this
for transport to far off places.
She didn't have much skill
at knowing how people feel,
but she'd go down in history (or not)
as the inventor of the wheel
-and Cadbury's Mini Rolls.
Arabic Geeks with abacuses,
Greek Geeks like Pythagoras who,
alongside Baking Geek Mary Berry,
revealed why
the world is better with infinite Pi.
The first Apple Geek was of course- Isaac Newton.
Others discovered plants, planets, its and I.T,
built bridges, fridges, designed the first nightie,
and still had time to complain about inappropriate uses
of the Comic Sans font.
It's not what you know
when knowledge is ever-growing
but what you know about one thing.
Geeks thrive in a world of specialism,
even now one will be writing an algorithm
to calculate their net worth
and predict when the Geeks
will inherit the earth.
RICHARD'S BLOG :: NOTHING SHABBY IN ABU DHABI
Unusually for a parson I find myself this week writing from the chilly splendour  of a seventeen squillion star hotel in Abu Dhabi. I am here to speak at a conference of people involved in travel and tourism so we shuttle from air-conditioned marble hall to air-conditioned marble hall along sand-blown roads roasting in 110 degrees of heat to lunch and dine and hear about London 2012 and the impact of Twitter and the markup on hotel rooms. It seems such an unlikely place to build a city, and so inhospitable a place for the hospitality industry to set out its stall, but set it out they certainly do. The hotel we're staying in is the grooviest one on the strip, all glass and purple neon in the lobby and in the rooms plumbing so cutting edge you're not sure whether to wash your hands or pee in the counterintuitively shaped basins provided. Curtains whirr to and fro, butlers are summoned and smart TVs booted up from a console which I at first found so defeatingly complicated I nearly phoned to ask for a downgrade. The accommodation may be state of the art but the state of the nation is rather different, a conservative Islamic Emirate, oil-rich, where women go about head to toe in black and men head to neck in white. It is tricky sometimes to gauge how this works out within the hotels where westerners stay. At first sight they seem pretty much like anywhere else, but then you notice there's no bacon or pork sausage at the breakfast buffet and the films available in the rooms have been edited to remove swearing and sex. The people themselves are unfailingly polite and friendly but you can sometimes feel suddenly very far from home. I visited the Grand Mosque yesterday, an enormous stricture in white marble built a couple of years ago with the largest carpet in the world inside and rank on rank of squabbling taxi drivers outside. There is a strict dress code enforced, which they call Mosque Manners, and women who turn up with too much arm and leg exposed are kitted out with a black chador imprinted with the mosque's logo in a peculiar mix of religious rigour and product branding. To cover a woman's body lest it inflame men while at the same time using it as a promotional tool seems a rather capricious compromise between the laissez faire of the market and its energies and the strictly enforced control of human affections and desire. Or perhaps it was the sun, turning my neck pink in the hundred yards between the taxi and the shoe dock, and making me go a little crazy? Saturday Live this week may well touch on globalisation and its discontents may be touched on, when we're joined by the DJ and broadcaster Trevor Nelson, a man who had a stamp collection stolen as a child and has spent years building it back up, a man who loves the sound of the ZX Spectrum and Alex Jennings's inheritance tracks.
And Bill Gates.
Yes, really, Bill Gates, the man who has probably contributed more to globalisation than any other alive. 
Join us on Saturday morning, just after nine.
Credits
| Role | Contributor |
| --- | --- |
| Presenter | Sian Williams |
| Presenter | Richard Coles |
| Interviewed Guest | Trevor Nelson |
| Interviewed Guest | Bill Gates |
| Interviewed Guest | Neil Ansell |
| Interviewed Guest | Alex Jennings |
| Producer | Debbie Sheringham |