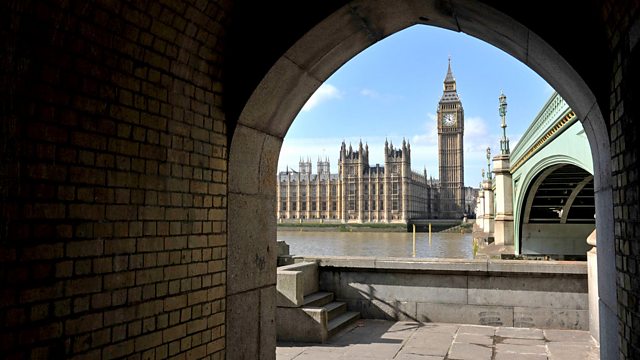 05/06/2013
The Government's survived two key votes in Parliament. MPs voted down an attempt to force Energy Ministers to set a decarbonisation target for the UK. And in the Lords, a peer's bid to wreck the controversial Same Sex Marriage Bill was overwhelmingly defeated. Sean Curran has the best of both debates.
Also on the programme:
* Keith Macdougall reports on Commons exchanges in the latest lobbying scandal to hit Westminster.
* Peter Mulligan covers a special committee session looking at the problems facing hospital accident and emergency units
* Brian Meechan has the best of First Ministers Questions at the National Assembly for Wales in Cardiff.
Last on