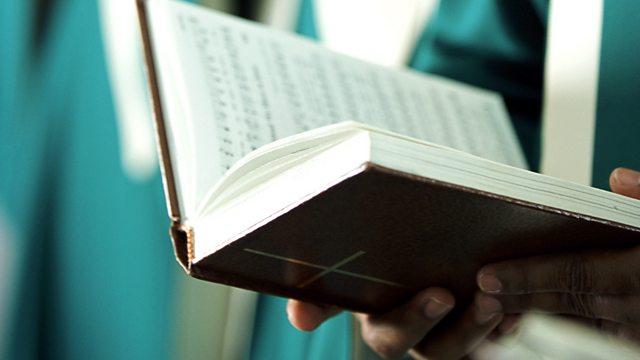 03/06/2013
For live and listen again please follow the link at the top of this page.
A space for spiritual reflection with a bible reading, prayer and a range of Christian music from St German's Church, Cardiff, led by the Rev'd Roy Jenkins.
The Welsh Chamber Singers directed by Avril Harding.
Organist John Cheer.
Reading: Mark 10: 2-9
Praise my Soul the King of Heaven(Praise my Soul)
As Man and Woman we were made (Sussex Carol)
There's a wideness in God's mercy (St Mabyn).
Last on