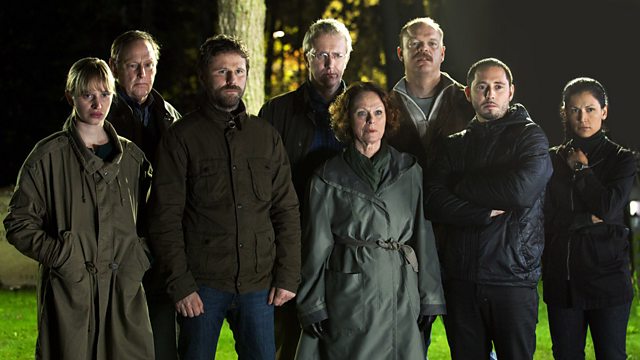 Celebrated Jewish neuroscientist Leonard Sheinkman is found murdered, strung up from a tree in a Jewish cemetery. A group of women escape from an immigration board hostel, where they are being exploited as prostitutes, and flee the country. A body is found half eaten in the wolverine enclosure of a Stockholm zoo.
Jenny Hultin's A Unit is called to all three crimes and soon their resources are stretched to breaking point as they follow up several macabre leads. Hultin pushes them hard as, unbeknown to the team, she is fighting budget cuts that would mean losing nearly half of them.
Away from the office family lives are fraught - Arto Soderstedt, feeling the stress of raising five children, finds he has inherited three million Swedish kronor from a distant relative. His wife makes immediate plans to buy a holiday home. Paul Hjelm, busy reading Sheinkman's war diaries for the investigation, is no closer to patching things up with his wife Cilla.
In Swedish with English subtitles.
Last on
Credits
| Role | Contributor |
| --- | --- |
| Kerstin Holm | Malin Arvidsson |
| Jenny Hultin | Irene Lindh |
| Viggo Norlander | Claes Ljungmark |
| Paul Hjelm | Shanti Roney |
| Gunnar Nyberg | Magnus Samuelsson |
| Jorge Chavez | Matias Varela |
| Aarto Soderstedt | Niklas Akerfelt |
| Sara Svenhagen | Vera Vitali |
| Astrid Olofsson | Sannamari Patjas |
| Director | Mattias Ohlsson |
| Writer | Cilla Borjlind |
| Writer | Rolf Borjlind |
| Cilla Hielm | Frida Hallgren |
| Harald Sheinkman | Jan Mybrand |
| Andretti | Bruno Bilotta |