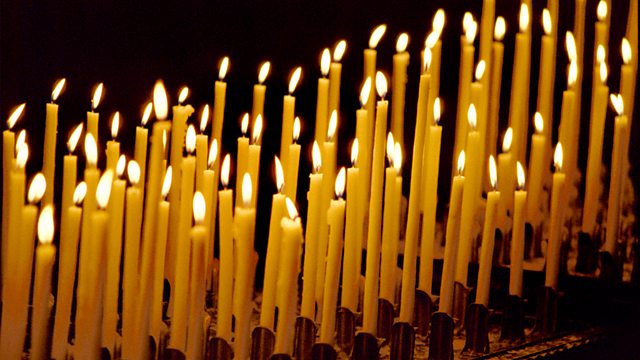 04/06/2013
A spiritual comment and prayer to begin the day with Canon Stephen Shipley.
Last on
Canon Stephen Shipley
Good morning.

Clifford Longley, the religious commentator, described the Queen's Coronation as an 'act of God performed by human hands – and the assembly held its breath at the mystery and wonder of it.' This morning, in Westminster Abbey, there'll be another great service celebrating 60 years since the first one in June 1953. On that occasion the Abbey had to be closed for nearly a year while great scaffolds were erected in the transepts to accommodate an extra six thousand guests. It must have taken ages to get everyone in and out – apparently peers and peeresses sustained themselves by hiding sandwiches in their coronets!
All this extra work was of course worth the effort. Even now, 60 years later, when highlights from the Coronation service are shown on television, the sight of the young Queen never fails to move. Guided by a firm conviction in her calling and anointing by God, she's articulated the spiritual feelings of her loyal subjects in the most solemn moments of the life of the nation. And although she's naturally reticent over what she rightly regards as a personal matter, she's not afraid to speak openly of her strong Christian faith - particularly in recent years in her annual Christmas broadcasts.
So on this significant day, when once again millions will be watching and listening to the proceedings in Westminster Abbey and recalling their Coronation memories, we give thanks for the Queen and for her devotion to the spiritual dimension of her role as sovereign.
Grant, O Lord, to Her Majesty the Queen faith to walk in the way set before her, patience and courage to bear the burden laid upon her, humility to know that her sovereignty is from you and the sure hope of eternal life with you. Amen.