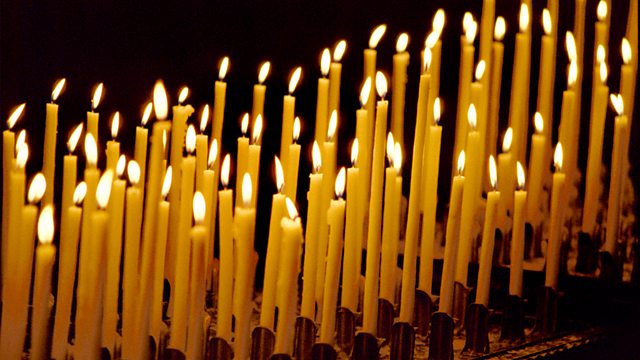 07/06/2013
A spiritual comment and prayer to begin the day with Canon Stephen Shipley.
Last on
Canon Stephen Shipley
Good morning.

'To describe his music is like trying to keep sunlight in a string bag.' That's the vivid way the creative gifts of Benjamin Britten were expressed at his funeral address in December 1976. This year we're celebrating the centenary of Britten's birth and today sees the opening of the festival he began with his partner the singer Peter Pears and the writer Eric Crozier 65 years ago in Aldeburgh on the Suffolk coast. It's an evocative place with a bleak stony beach dotted with upturned fishing boats – and it's on that very beach that during this year's festival Britten's most famous opera 'Peter Grimes' will be performed, inspired as it is by the vast East Anglian skies and moody sea.  
So what is it that draws so many people to Britten's music? I believe it's the power he has to evoke the mysteries of life.  'I'm coming to feel more and more that all my music must be written to the glory of God,' he said on one occasion. Although, like a lot of great artists, he wrestled with doubt and depression, and he would look back nostalgically to the clear untroubled faith he had as a boy. Whilst he believed in a reality which works in us and through us, he wasn't sure he could give the name of God to that reality. But that's the experience of so many. Often we have to go through the darkness to find the way ahead. Pray then that each of us may discern God's will - his plan for us in the fullness of time. 'Ben will like the sound of the trumpets,' said the bishop at the end of the funeral address, 'though he will find it difficult to believe they're sounding for him.'  They'll sound for us too – be sure of that – though maybe not quite so loudly! So let's be ready for them.  Amen.