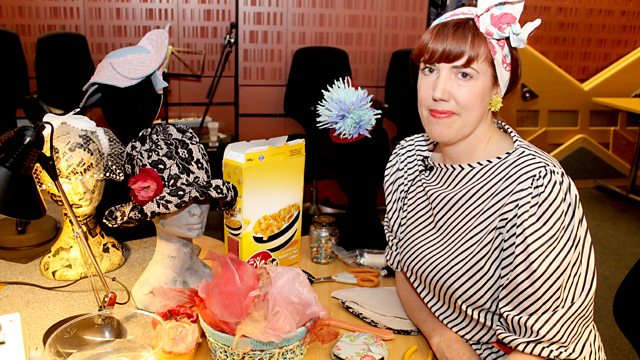 Raha Moharrak; Bullying in the Playground
Listen in pop-out player
Raha Moharrak on being the first Saudi woman to climb Everest. Does parenting style have any impact on whether a child is likely to be bullied at school? We hear from Professor Dieter Wolke about his new study of bullying. There are currently 2.4 million women in the UK who do not work but want to and a new report highlights their untapped potential and calls for more women to set up new businesses. Maria Miller is Minister for Women and Equalities and a Woman's Hour Power Lister and she joins Jane to discuss the role women play in economic growth. And Mary Jane Baxter will be making her own hat live in the studio. Jane Garvey presents the programme that offers a female perspective on the world.
Last on
Women & Economic Growth
"Women should not just try to fit into the economy, they should be shaping it." That is the key aim of a new report published on Tuesday by the Women's Business Council, which sets out a series of recommendations on how women can make the most contribution to the economy throughout their careers. The report highlights the untapped potential of the 2.4 million women who do not currently work, and also calls for more women to set up new businesses. Ruby McGregor–Smith is the Chair of the Women's Business Council, which wrote the report, and joins Jane to discuss.
WBC Report: Maximising Women's Contribution to Future Economic Growth
Make Your Own Hat
With Royal Ascot this month and the wedding season upon us, the pressure is on to find the perfect headwear. Hats, fascinators, headbands…what's in fashion this year, and how easy is it to make your own? Jane is joined by milliner and author of The Modern Girl's Guide To Hatmaking, Mary Jane Baxter.
The Modern Girl's Guide To Hatmaking by Mary Jane Baxter is published by Kyle Books.
Parenting & Playground Bullying
Professor Dieter Wolke joins Jane Garvey to discuss his new study, which examines the relationship between parenting styles and bullying. The study suggests that the children of overprotective parents are more likely to be bullied. Sue Minto, head of ChildLine, joins the discussion and looks at how parents can help their children to develop coping strategies and ways of dealing with bullies. We also hear from a mother whose son has been bullied for several years at primary school and ask how schools can successfully tackle bullying.
The First Saudi Woman To Conquer Everest
2013 is a memorable year on Everest. Last week marked the 60th anniversary of Sir Edmund Hillary and Tenzing Norgay's first journey to the top. Then in May, 27 year old Raha Moharrak made history by becoming the first Saudi woman and youngest Arab to climb Mount Everest. Coming from Saudi Arabia, a conservative Muslim country where women's rights are very restricted, she had to break a lot of barriers to achieve her goal. Raha now hopes to inspire other Saudi women to challenge themselves. She was part of a four-person expedition called Arabs with Altitude that also includes the first Qatari man and the first Palestinian man to reach the summit.
Credits
| Role | Contributor |
| --- | --- |
| Presenter | Jane Garvey |
| Interviewed Guest | Maria Miller |
| Interviewed Guest | Raha Moharrak |
| Interviewed Guest | Dieter Wolke |
| Interviewed Guest | Sue Minto |
| Interviewed Guest | Mary Jane Baxter |
| Editor | Alice Feinstein |
| Producer | Lucinda Montefiore |