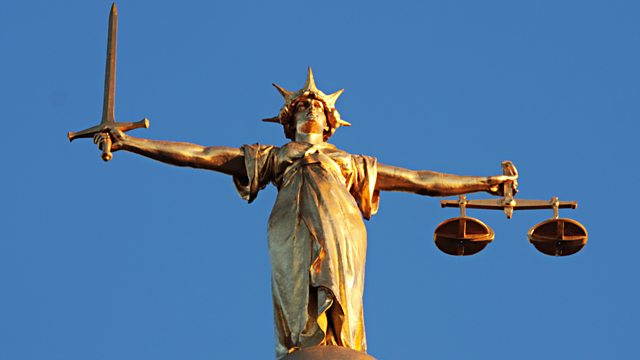 04/06/2013
Morning news and current affairs with Sarah Montague and John Humphrys, including:
0752
The NHS in England missed its A&E waiting time target in the first three months of the year, researchers at the King's Fund say. The conservative MP Chris Skidmore, and the chair of the Royal College of GPs, Clare Gerada, discuss what needs to be done to address the issue.
0810
The government's consultation on proposed changes to the legal aid system ends today. Conservative MP Bob Neill outlines the changes and Sir Anthony Hooper, a former appeal court judge, explains his concerns.
0822
A hundred years ago today the suffragette Emily Davison jumped in front of the King horse at the Derby. Derby Lucinda Hawksley explains that she has published a collection of documents and anecdotes to commemorate the anniversary, and Helen Pankhurst, the granddaughter of Sylvia and great-granddaughter of Emmeline, discusses the significance of the protest.
Last on
A rundown of stories from Tuesday 4 June including programme highlights and comment.
Life Inside 'Islamic State': Diaries
Tuesday 4 June
A senior judge has said cuts to legal aid risk destroying a system of fair justice. The Conservative MP Chris Skidmore has proposed restricting health services to immigrants to help ease the strain on A&E departments. And former Dragon's Den star James Caan on his new role as social mobility tsar.
0900

Our editors this morning were Lewis James and Adam Cumiskey. Thanks for all your tweets this morning, which helped #r4today to trend in the UK. Coming up next on Radio 4, Athene Donald's Life Scientific. Have a good morning.




0857

Eight superbly preserved and very rare Bronze Age log boats, uniquely discovered together in just one location. Kerry Murrell, who led the team of archaeologists who excavated the boats, explains that they have been moved into a refrigerated unit to start a two-year conservation process at Flag Fen, near Peterborough in Cambridgeshire.




0852

The longest word in the German language, which has 63 letters, has been dropped from the lexicon. Sebastian Borger joins us now to help answer the question: Why are there so many compound words in the German language?




0845

One of Turkey's main trade unions has called for a strike today and tomorrow. It follows another night of violence - the fourth since protests started in Istanbul over the development of a square. Since then they've spread across the country.




See more live updates