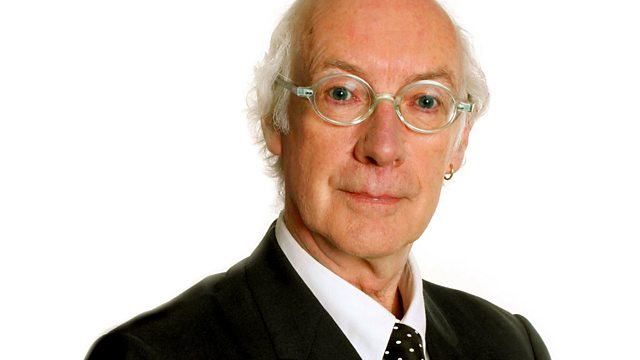 Poets reading other poets
Roger McGough presents a selection of poetry requests. This week; poets reading other poets' work, including Maya Angelou reading Shakespeare and Alice Oswald reading Milton. Also featuring Christopher Logue's rendition of Neruda's work with jazz accompaniment, and translations of Rilke and Machado by Don Paterson.
Producer: Sarah Langan.
Last on
This Week's Poems
The Glory of the Day Was in her Face
By James Weldon Johnson
From Caroling Dusk; an Anthology of Verse by Negro Poets
Published by Harper and Brothers
The Wind Tapped Like a Tired Man
by Emily Dickinson
From The Complete Poems of Emily Dickinson
Published by Faber
Tonight I Write Sadly
by Pablo Neruda
From a version by Christopher Logue with the Tony Kinsey Quintet
Taken from  the CD 'Red Bird'
Label: Parlophone
GEP 8765
The Lover Showeth How He is Foresaken of Such as He Sometime Enjoyed
by Sir Thomas Wyatt  
From 100 Poems by 100 Poets ; an Anthology
Published by Grove Press 
Lux My Faire Falcon
By Sir Thomas Wyatt      
From The Oxford Book of Friendship
Published by Oxford University Press
Extract from Book Seven of Paradise Lost
By John Milton     
Published by Penguin Classics
Miners
By James Wright
From Contemporary American Poetry
Published by Penguin
When In Disgrace With Fortune
By William Shakespeare
From Shakespeare's Sonnets
Published by Duckworth Overlook
Poem
By Antonio Machado,  translated by Don Paterson
From The Eyes – A Version of Antonio Machado
Published by Faber
Touch Me
By Stanley Kunitz
From Being Alive
Published by Bloodaxe
Dover Beach
By Matthew Arnold
From 100 Poems by 100 Poets ; an Anthology
Published by Grove Press 
Breath
By Rilke, translated by Don Paterson
From Orpheus – after Rilke's Die Sonette an Orpheus
Published by Faber