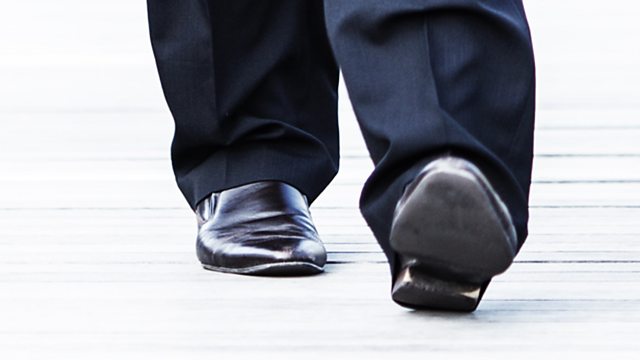 Walking a Mile in Another Man's Shoes
As the old saying has it, "Before you judge a man, you must walk a mile in his shoes".
At a time when some claim divisions in society to be widening, Mark Tully examines the place of empathy in politics, religion, medicine, popular culture and the arts. He tries to establish the difference between empathy, pity and compassion and consults the works of thinkers and writers - ranging from Jain Mystic Shrimad Rajchandra to T.S. Eliot and comic poet Shel Silverstein.
Mark also talks to veteran politician Tony Benn about the importance of developing empathy in political life and plays music by Mozart, Mark Campbell and the Bhutanese monk, Lama Gyurme.
The readers are Harriet Walter and Tim Pigott-Smith.
Producer: Frank Stirling
A Unique production for BBC Radio 4.
Last on
Readings
Title:  Atma Siddhi
Author:  Shrimad Rajchandra, trans. Chandrika
Publisher:   Vakils,Feffer & Simons
ISBN-10: 8187111828
Title:  'Tracy Says' from Woman: Selected Poems
Author:  Agnes Meadows
Publisher:  Flipped Eye Publishing
ISBN-10: 0954224714
Title:  To Kill A Mockingbird
Author:  Harper Lee
Publisher: Arrow
ISBN-10: 0099549484
Title: 'Dulce et Decorum Est' from The Collected Poems of Wilfred Owen
Author: Wilfred Owen
Publisher:  New Direction Publishing
ISBN-10: 0811201325
Title:  'Point of View' from Where The Sidewalk Ends
Author: Shel Silverstein
Publisher:  Particular Books
ISBN-10: 1846143845