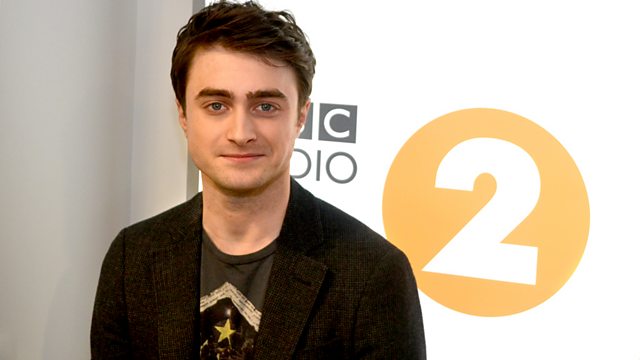 Daniel Radcliffe joins Claudia to talk about his play The Cripple of Inishmaan, part of the Michael Grandage season in theatre
Author Mark Billingham drops in with his new book The Dying Hours
Actor Barrie Rutter reveals all about the Northern Broadsides production of Rutherford & Son, directed by Jonathan Miller.
We take Radio 2 Arts Show listener Nancy Strafford to Glyndebourne as we ask, can anyone learn to love opera?
Plus Xan Brooks has all the latest film news; Alex Heminsley is here with a selection of books to review; and Andy West has the arts round up with the next seven days of arts news around the country.
Last on
Daniel Radcliffe plays title role in The Cripple of Innishmaan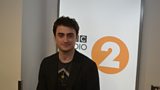 Daniel Radcliffe plays the title role in the first major London revival since 1996. Martin McDonagh's comic masterpiece examines an ordinary coming of age in extraordinary circumstances ,confirming his position as one of the most original Irish voices to emerge in the second half of the twentieth century.
The Cripple of Inishmaan is one of the five plays of the Michael Grandage season. Privates on Parade,  Peter and Alice, A Midsummer Night's Dream and Henry V
Barrie Rutter as John Rutherford in Rutherford and Son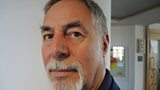 When Rutherford & Son opened at the Royal Court in 1912 it was hailed as a sensation: this latest revival began life at Northern Broadsides theatre in Halifax before going on tour. Directed by Jonathan Miller, it's just opened at the St James Theatre in London until 29th June
Xan Brooks brings latest film releases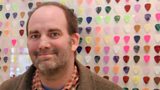 1.Behind the Candelabra
Director: Steven Soderbergh
Cast: Michael Douglas, Matt Damon, Rob Lowe, Dan Ackroyd
Behind The Candelabra is in cinemas now.
 
2. The Iceman 
Director: Ariel Vromen
Cast: Michael Shannon, Winona Ryder, Chris Evans, Ray Liotta, David Schwimmer, Robert Davi, Danny Abeckaser
The Iceman is in cinemas now
3. Thérèse  
Director: Claude Miller
Cast: Audrey Tautou, Gilles Lellouche, Anais Demoustier, Catherine Arditi
Thérèse is in cinemas now.
  
4. Wreck-It Ralph (DVD) 
Director: Rich Moore
Cast: John C.Reilly, Sarah Silverman, Jack McBraye
 
Wreck-It Ralph is on DVD on Monday
Mark Billingham talks about The Dying Hours the latest Tom Thorne novel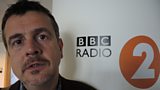 Mark Billingham was a stand-up comic, an actor and scriptwriter before he became an author.  The Dying Hours  is the latest in the DI Tom Thorne series.
The Dying Hours is published by Little Brown and out now.
Behind the scenes at Glyndebourne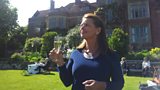 In an attempt to persuade new audiences to Glyndebourne that opera is a rich and diverse celebration of the very best opera in the world, Andy West took one of our listeners to join the 150,000 people converging on the country house in East Sussex. As well as going behind the scenes, Nancy and Andy watched Ariadne auf Naxos. Nancy tells us what she thought of the experience.
The Glyndebourne Festival runs until August the 25th.
Alex Heminsley reviews books about strong women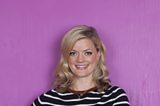 1. Sisterland  by Curtis Sittenfeld
Identical twins, Kate and Violet, share a hidden gift, a special kind of intuition that allows them to see things that are yet to come.Following a revelation in their teens they live separate lives;  Twenty years later Kate suppresses her premonitions in the hope of leading a normal family life, Violet lives alone and works as a psychic medium,she ignites a media storm by predicting a major earthquake in the St Louis area where they live.
Sisterland by Curtis Sittenfeld is published by Transworld and out this week.

2. Yonahlossee Riding Camp for Girls by Anton Disclafani
1930s America, Southern High Society: Part love story, part coming-of-age novel, this is the story of an uncommon girl navigating a treacherous road to womanhood.
Yonahlossee Riding Camp for Girls by Anton Disclafani is published by Headline, out now.
3.  The Other Typist  by Suzanne Rindell
New York City, 1924: the height of Prohibition and the whole city swims in bathtub gin.
Rose Baker is an orphaned young woman working as a typist in a police precinct on the lower East Side.. Odalie begins work at the precinct and Rose finds herself falling under the new typist's spell. But just who is the real Odalie, and how far will Rose go to find out?
The Other Typist  by Suzanne Rindell is published by Fig Tree, out now
4. The Art of Being a Woman: My Mother, Schiaparelli, and Me by Patricia Volk
Patricia Volk's memoir juxtaposes the lives of two women - the iconoclastic fashion designer Elsa Schiaparelli and the author's own mother - to tell the story of how young Patricia fashioned herself into a woman.
The Art of Being a Woman by Patricia Volk is published by Hutchinson and out now.
Andy West brings news from the Arts Desk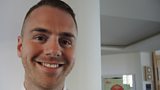 GLASGOW – A spell-binding mix of comedy, magic and burlesque featuring performances from Nona Nightmare and Psyclone Jack and comedians Gary Little and Michael Redmond. Venue: The Hold (Underneath The Admiral Bar), Glasgow     
CARDIFF – The Anglo Welsh Festival of Male Choirs the voices of Biddulph, Bridgend, Cardiff Arms Park, and many more male choirs combine with an orchestra for a magical evening of music. Also featuring  Llanishen Fach Primary School Choir.At the Hayes Theatre
 
ILFORD – the opening of the Internationally renowned Iford Arts Festival includes opera, picnic proms and cloister concerts.  Runs until August and La Traviata is on until the 22nd. 
NORWICH – The Fusion digital gallery is showcasing photographs which reflect the impact immigration has had on the city. It starts on Monday and runs until next weekend.
 
NORTHAMPTON . The American guitar legend Woody Mann is at the Thunkshop Café to screen his film about the Reverend Gary Davis who was a ragtime and gospel musician. 
CAMBRIDGE  For 25 years, John Preston and Neil Warmsley have both been inspired by, and cared for Cambridge's rich heritage of trees. John  a talented artist, has created some new etchings, including snowy landscapes, feature trees from Cambridge and beyond. The exhibition at William's Art Gallery has just opened and  runs until the 17th June.