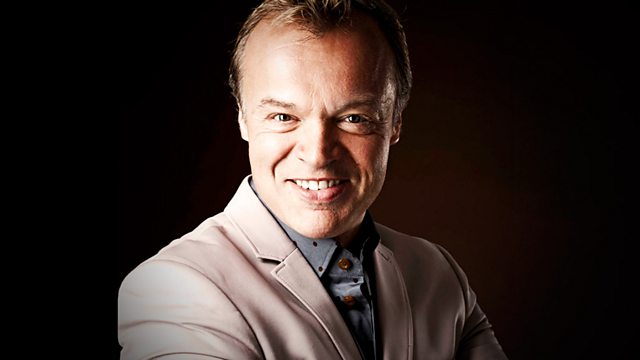 Parkinson's UK
TV presenter Graham Norton makes this touching appeal on behalf of Parkinson's UK, a charity that provides funds for research and specialised Parkinson's nurses who are able to assist people with managing their condition more effectively.
The film features Sarah, a 42 year-old mum of two who was diagnosed with Parkinson's only a couple of years ago. Sarah shares her experiences of living with the condition as a mother to two young boys, how Parkinson's UK helped her to change her attitude towards her condition and how much she relies on her Parkinson's nurse to cope with her symptoms.
Last on
Donate online now
Please donate by going to the website www.parkinsons.org.uk or by calling 020 7932 1303. If you'd like to post a donation please make your cheque payable to 'Parkinson's UK' and send it to 'Parkinson's UK, Freepost RLUB-RSHA-KSET, London, SW1V 1EJ'.
Graham Norton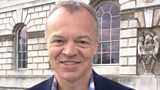 Before my father was diagnosed with Parkinson's I really knew very little about it. I had a vague idea on some of the symptoms but not much about the treatment or his prognosis and I certainly didn't realise how serious it was. The diagnosis hit Dad like a ton of bricks. He declined at an alarming speed. Every time I saw him he looked more frail and he struggled so much with the simplest of tasks.
It had a huge impact on my mother. Dad quickly became heavily dependent on her and Parkinson's dominated every part of their life.  Mum was looking after him at home, but it was so tough on both of them.
That's why I recognise the real value of Parkinson's specialist nurses who have helped so many people manage their condition better and so have the best possible quality of life. The care these Parkinson's specialist nurses give really makes such a difference. But there aren't enough to go round. Some people with Parkinson's never see one. Never benefit from that specialist care. This Lifeline appeal will help us change that. Please help us put another 50 nurses in post and help people with Parkinson's live the best lives they can.
Parkinson's UK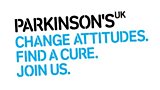 Every hour in the UK, someone is diagnosed with Parkinson's – a condition that can strike anyone, at any time. Although the causes are unknown, what is clear is the devastating impact this progressive condition can have on the lives of those forced to live with it and those around them.
People with Parkinson's can have a tremor or stiffness that makes it difficult or impossible to do everyday things like eating, getting dressed or even picking up and playing with their kids.  And it doesn't just affect movement.  Pain, depression, anxiety, sleep and speech problems can also have a huge impact on people with Parkinson's. Symptoms can change from day to day and hour to hour, making life incredibly frustrating.
For some, Parkinson's can be living hell. As yet we don't have a cure – but we can transform lives right now through the care of our specialist Parkinson's nurses.
The expert medical and emotional support our nurses provide enables people to manage their symptoms and stay independent, instead of being trapped at home. Parkinson's nurses also help people to avoid unnecessary and distressing stays in hospital, through specialist care that prevents problems from becoming a crisis.  And our nurses also help families to cope with the huge challenges of caring for someone with the condition, organising everything from counselling to respite care.
Time and time again, people tell us that Parkinson's nurses are an absolute lifeline. However, we just don't have enough nurses for everyone who needs their care.
We desperately need more Parkinson's nurses now.
We estimate that there are 17,500 people living with Parkinson's across the UK without any access to a specialist nurse. To put this right we need a minimum of 50 additional Parkinson's nurses to deliver the most
basic
standards of care to those living with this devastating condition. Your donation can help make that happen and provide care that really does change lives. Together we can make sure no one faces Parkinson's alone.
Sarah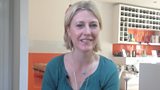 Sarah aged forty-two, was diagnosed with Parkinson's two years ago. She lives in South West London with her husband and two children. Not realising that Parkinson's affects a considerable amount of younger people, Sarah was left in complete shock and with the frightening prospect of an uncertain future living with the condition.
"I think it was the biggest shock of my life. But after being diagnosed, all I could think about was my children". 
Feeling quite lonely and isolated by her condition Sarah tried to continue living her life as normal and only told close friends and family what she was going through on a day-to-day basis. 
"When I went on the school run, I didn't tell any of the mums there at all".
Realising that she needed a different approach to her condition for the sake of her children, Sarah decided to get help and through the charity found out that there was a specialised Parkinson's UK nurse in her area.
"She was the first person that I had met, in the medical profession who actually understood what I was going through".
Peter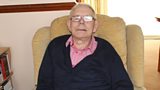 Seventy-seven year old Peter Baker has lived with Parkinson's for the last 12 years. Having being diagnosed with the condition whilst still working as a travelling salesman, Peter realised that his symptoms of tremors and fatigue were too much to continue with the active pace of his job.
"Well I was dragging my feet, and had the shakes and I got tired very easily".
Peter's outlook for his retirement had dramatically changed after being diagnosed and the plans that he had made with his wife became more and more difficult to achieve.
"We had it all mapped out really, but of course that had to eventually go by the board".
After campaigning for one in his area, Peter tells us how big an impact having a Parkinson's UK nurse has had in helping him manage the condition on a daily basis.
"It saves a lot of time and brought a lot of relief to everybody".
Credits
| Role | Contributor |
| --- | --- |
| Presenter | Graham Norton |
| Producer | Alex Steinitz |
| Executive Producer | Gill Tierney |