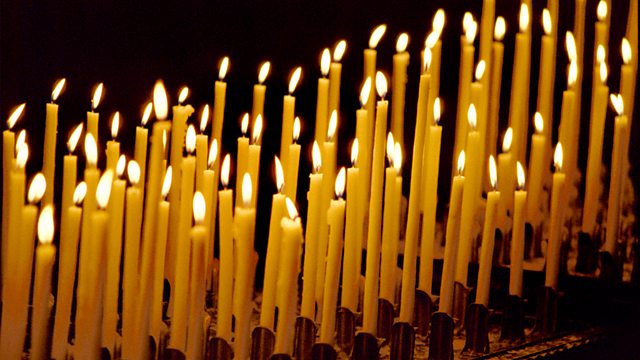 23/05/2013
A reading and a reflection to start the day with the Rev'd Mary Stallard.
Last on
Today's Prayer from the Rev'd Mary Stallard
Good morning,
I spend part of my time working as a chaplain in a local high school where I am learning lots about ministry often in unexpected ways. When a stray dog was discovered trapped in the school yard, lots of people tried to help to get it out, but it didn't seem willing to go near anyone. When the bell rang for lessons to begin, I thought I'd stay outside and try to catch it. It seemed a caring thing to do, and if I'm honest, it was a bit of a challenge, I wanted to be the one who'd succeed where others hadn't.
After nearly an hour I started to feel foolish: everything I tried didn't work. I'd called the dog and whistled for it. I'd stayed still, waiting for him to come to me, and I'd chased him. Eventually he retreated into a thorny hedge and crouched there whimpering. I climbed in after him and I sat in the hedge, talking softly to him. I wondered whether I should give up, but finally he crept towards me and allowed me to grab his collar and pull him out.
By now it was break time, most of the school were outside and saw me muddy, scratched and clutching the wet dog. Far from thinking I'd done a good job catching him, it seemed most of the pupils thought that the dog must be mine! It wasn't quite the triumphant rescue I'd imagined.
By contrast in the ministry of Jesus we find a completely unselfish model of caring. Jesus deliberately put himself in the way of people in need and risked his reputation and even his life - not to make himself look good but to show people the patient, self-giving care God has for all of creation.
God give me grace today in any opportunities I have to serve you by helping others. Teach me to recognise my own needs and to offer my friendship with a glad and generous heart. Amen.