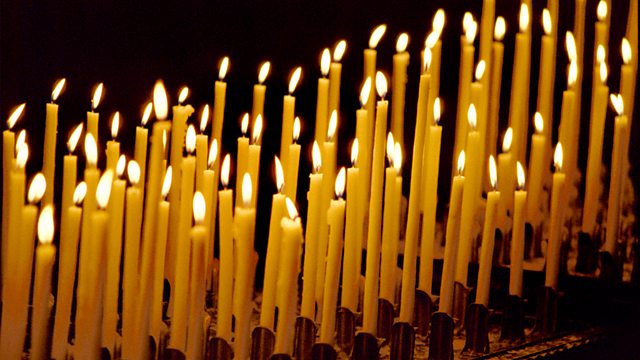 20/05/2013
A reading and a reflection to start the day with the Rev'd Mary Stallard.
Last on
Today's Prayer from the Rev'd Mary Stallard
Good morning,
Dealing with anger isn't always easy, as I found out recently on a retreat day by the sea. I'd been thinking about strong feelings that I still carried relating to a past disagreement. I found it hard to "let go" of the rage I still felt. Someone suggested that I went to the beach and throw a heavy stone into the sea as a symbolic release of this negative emotion. It seemed like a good idea. So I went down to the water's edge, selected a suitable rock and hurled it towards the waves.
What I hadn't counted on was my own lack of ability at throwing: Somehow I managed a kind of boomerang technique, and instead of plunging into the sea as I'd expected, the stone curved round and landed with a heavy thud back on the beach beside me. Thank goodness there was no one else there.
Jesus had lots to say about recognising anger. In his famous sermon on the mount he spoke about the danger of letting anger control our behaviour.
He advised those who listened, to notice their strong feelings, and to try to act on them out of love rather than from hatred – seeking healing with enemies and making peace with those from whom we are estranged. This is really hard to put into practice, but Jesus didn't just talk about dealing with anger he also showed us how to do this.
The Gospels report several occasions, when Jesus felt anger, particularly when he encountered injustice or hypocrisy. He used his emotion in positive ways: Sometimes he expressed his anger in words of challenge, in healing or making a point by overturning tables in the Temple
Jesus shows us that anger is natural and does not have to be destructive, but, like a heavy rock it does need to be handled with care.
Gracious God, Help us to recognise our emotions and to show wisdom and sympathy in all our dealings. Amen.