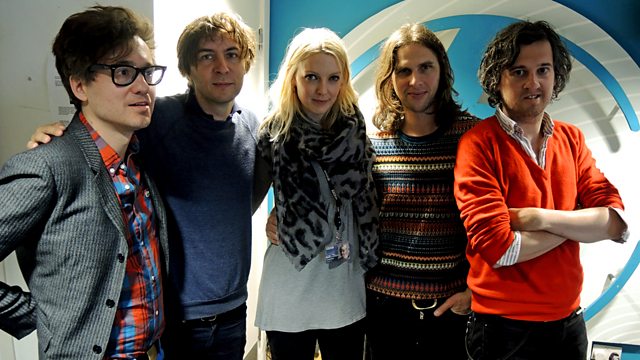 Phoenix are live in session
Phoenix are live in session playing tracks from their new album Bankrupt; their 5th studio album.
This is the follow up to 2009's 'Wolfgang Amadeus Phoenix' which has sold over one million copies worldwide and was certified Gold in the UK. The band also won a Grammy for Best Alternative Album and sold out Madison Square Garden in 2010.
Plus Lauren looks into how music affects your Biorhythms, offers up free music in MPFree and speaks to Lucy Hedges to get all the latest techno news in Tech Know How.
Last on