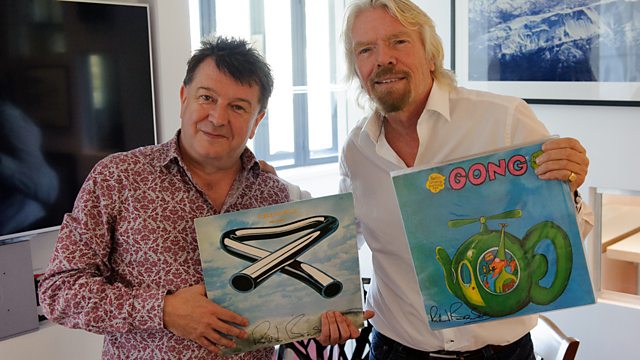 40 Years of Virgin Records
Marking 40 years since the very first release on Virgin Records; Mike Oldfield's Tubular Bells, Richard Branson chats to Stuart about how the Virgin empire began with a bunch of odd records.
Speaking at Virgin's new London offices Richard tells Stuart how his unique hippy capitalism started with a painfully shy 15 year-old Mike Oldfield, a bold risk-taking attitude and his faith in good music.
The interview follows the history of the label up to the release of Sex Pistols' Never Mind The Bollocks. The signing propelled them from an alternative independent to major status following the publicity and controversy surrounding the albums title.
Last on