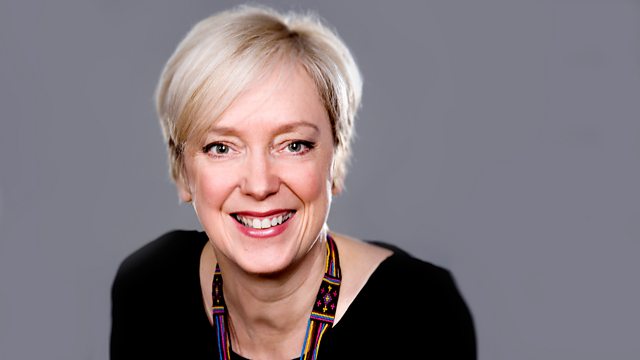 30/05/2013
Reviewers Hannah McGill & Pasquale Iannone review French period rom-com Populaire.
We hear from Saoirse Ronan and Gemma Arterton who star as vampires in the dark fantasy thriller Byzantium (as well as director, Neil Jordan).
A DVD special in the movie hour with a couple of real classics, courtesy of 2 brilliant directors - Pasolini (Theorem) and Brian de Palma (Blow Out) - and a review of Django Unchained, from a somewhat more contemporary but equally brilliant director, Quentin Tarantino.
And Playwright Peter Arnott joins us along with 2 students from Pepperdine University to discuss the smash hit play Why Do You Stand There In The Rain? - winner of the 2012 Scotsman Fringe First Award.
We'll also be leafing through the Edinburgh International Film Festival brochure and the Fringe Festival brochure.
Last on