TB Alert
Baroness Joan Bakewell presents the Radio 4 Appeal for T B Alert
Reg Charity:1071886
To Give:
- Freephone 0800 404 8144
- Freepost BBC Radio 4 Appeal, mark the back of the envelope T B Alert.
Last on
TB Alert
TB Alert is the UK's national tuberculosis (TB) charity that focuses on TB both in the UK and overseas.  The charity was founded in 1998 and was set up to tackle the resurgent threat of tuberculosis – which was declared a global emergency by the World Health Organisation in 1993.  After 15 years, TB is still killing one and a half million people each year worldwide – yet it is curable. 
TB is amongst the top three killers of women and has orphaned 10 million children worldwide.  Caring for these vulnerable orphans often falls to their grandparents. Our Grannies Clubs in India help grandparents meet others who are also bringing up their grandchildren in extreme poverty.  Most have no choice but to work in the fields or sell street food to survive.  The clubs offer vital assistance to grandparents struggling to cope financially and emotionally, providing the support needed to give their grandchildren the best start in life.  We also ensure that the grandparents receive a food allowance which is a life-line to ensure they can feed their family – and not go without themselves.
Sadly over a third of people who develop TB worldwide will never actually get to see a doctor. People affected by TB are always the best advocates to raise awareness and help people seek treatment.  Grannies clubs are no different, grandparents learn how to recognise the symptoms of TB, helping people in their own communities to access life-saving treatment.  Anyone can catch TB – but nobody should die of it.  

TB Alert in India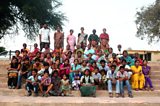 Our Grannies Club in Andra Pradesh state in India
TB Alert in Africa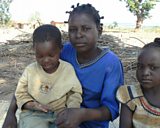 200 children a day die from TB but it is curable, if treated
TB Alert in the UK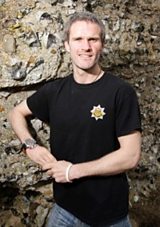 Simon was diagnosed and cured before entering the army
Join our Facebook Community
The place where you can find out more about the charities you support and ask them how they are spending your donations.