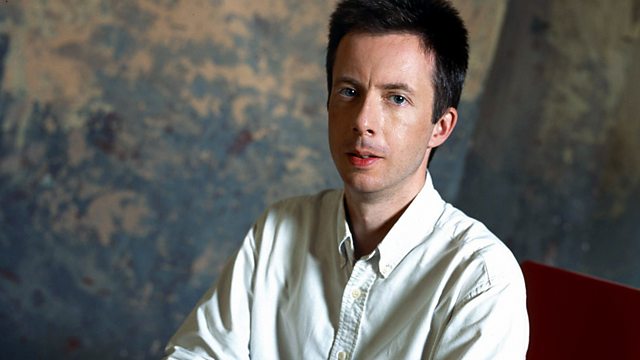 01/06/2013
John Shea presents a Prom given by the BBC Symphony Orchestra under Jiri Belohlavek, including Smetana, Prokofiev and Dvorak.
1:01 AM
Smetana, Bedrich [1824-1884]
String Quartet no.1 in E minor 'From My Life' orch Szell
BBC Symphony Orchestra, Jiri Belohlavek (conductor)
1:30 AM
Prokofiev, Sergey [1891-1953]
Concerto no. 1 in D major Op.19 for violin and orchestra
Vadim Gluzman (violin), BBC Symphony Orchestra, Jiri Belohlavek (conductor)
1:52 AM
Dvorak, Antonin [1841-1904]
Symphony no. 7 in D minor Op.70
BBC Symphony Orchestra, Jiri Belohlavek (conductor)
2:29 AM
Wagenaar, Johan [1862-1941]
Overture 'Cyrano de Bergerac', Op.23 (1905)
Royal Concertgebouw Orchestra, George Szell (conductor)
2:44 AM
Debussy, Claude [1862-1918]
Printemps - symphonic suite (orch. Busser)
Ukrainian Radio Symphony Orchestra, Volodymyr Sirenko (conductor)
3:01 AM
Purcell, Henry [1659-1695]
Sonata No.6 for 2 violins and continuo in G minor (Z.807)
Il Tempo Ensemble
3:08 AM
Elgar, Edward [1857-1934]
Variations on an original theme 'Enigma' for orchestra (Op.36)
BBC Philharmonic, Paul Watkins (conductor)
3:41 AM
Dutilleux, Henri [b. 1916]
Sonatine for flute and piano
Ivica Gabrisova -Encingerova (flute), Matej Vrabel (piano)
3:50 AM
Scarlatti, Alessandro (1660-1725)
Ero's aria 'Leandro, anima mia' (from 'Ero e Leandro')
Gerard Lèsne (counter-tenor), Il Seminario Musicale
4:01 AM
Tchaikovsky, Peter Ilyich (1840-1893)
Capriccio Italien (Op. 45)
Oslo Philharmonic Orchestra, Andrej Boreyko (conductor)
4:16 AM
Mozart, Wolfgang Amadeus (1756-1791), arranged Grieg, Edvard (1843-1907)
Sonata for piano in C major (K.545)
Julie Adam and Daniel Herscovitch (pianos)
4:26 AM
Grieg, Edvard (1843-1907)
Peer Gynt Suite No.1 (Op.46)
BBC National Orchestra of Wales, Grant Llewellyn (conductor)
4:42 AM
Bach, Johann Christian (1735-1782)
Quartet for flute/violin and strings (T.309/3) in A major
Sofia Soloists Chamber Ensemble, Plamen Djourov (conductor)
5:01 AM
Strauss, Johann II (1825-1899)
An der schönen Blauen Donau - waltz for orchestra (Op.314)
BBC Concert Orchestra, Barry Wordsworth (conductor)
5:10 AM
Kuula, Toivo (1883-1918)
Virta Venhetta vie ('Rivers Gentle Flow Carry The Boat') (Op.37 No.1)
Eero Heinonen (piano)
5:15 AM
Schubert, Franz (1797-1828)
Symphony no.6 in C major (D.589)
Finnish Radio Symphony Orchestra, Jukka-Peka Saraste (conductor)
5:46 AM
Palestrina, Giovanni Pierluigi da (c.1525-1594)
Agnus Dei - super ut-re-mi-fa-sol-la
Huelgas Ensemble; Paul van Nevel (director)
5:54 AM
Respighi, Ottorino (1879-1936)
Ancient Airs and Dances - Suite No.2
CBC Vancouver Orchestra, Mario Bernardi (conductor)
6:12 AM
Haydn, Joseph (1732-1809)
Concerto for trumpet and orchestra in E flat major (Allegro; Andante; Finale) ()
Geoffrey Payne (trumpet), Melbourne Symphony Orchestra, Michael Halasz (conductor)
6:28 AM
Bach, Johann Sebastian [1685-1750]
Toccata in C minor BWV.911 for keyboard
Evgeni Koroliov (piano)
6:39 AM
Rubbra, Edmund (1901-1986)
Trio in one movement, Op.68
The Hertz Trio.
Last on