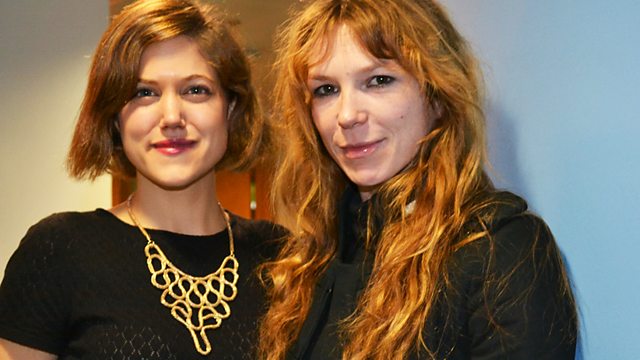 Charity Wakefield and Honeysuckle Weeks
Charity Wakefield and Honeysuckle Weeks talk about starring in the premiere of Melanie Marnich's play These Shining Lives. The play is the inaugural production at the Park Theatre
Laurence Boswell chats to Claudia about his plans as the new Artistic Director for the Ustinov Studio in Bath
Neil Jordan and Gemma Arterton explain the attraction of vampires in their new film Byzantium
And a behind the scenes look at the Regent's Park Open Air Theatre with Jane Asher and Robert Sean Leonard
Plus Robbie Collin has all the latest film news; Alex Heminsley is here with the latest selection of books to review; and Anna Bailey has the arts round up with the next seven days of arts news from around the country.
Last on
Charity Wakefield and Honeysuckle Weeks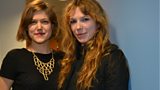 These Shining Lives
written by Melanie Marnich about a group of women in 1920s Illinois who suffered radium poisoning from painting luminous watch dials is at
the Park theatre 
in London until June 9
Gemma Arterton and Neil Jordan talk about Byzantium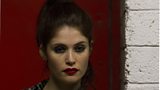 Two mysterious women seek refuge in a run down coastal resort. Clara meets Noel, who provides shelter in his guesthouse, Byzantium. Schoolgirl Eleanor befriends Frank and tells him their secret, born 200 years ago, they survive on human blood. As their secret spreads, their past catches up on them with deathly consequences
Byzantium  is in cinemas now
Robbie Collin looks back at Cannes 2013 and at the latest releases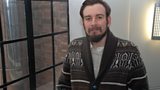 Byzantium
Director: Neil Jordan
Cast: Gemma Arterton, Saoirse Ronan, Sam Riley, Johnny Lee Miller
Byzantium  is out now

Populaire
Director: Régis Roinsard
Cast: Romain Duris, Déborah François, Bérénice Bejo
Populaire is in cinemas now
The Comedian
Cast: Edward Hogg, Elisa Lasowski, Steven Robertson

The Comedian is in cinemas now.
Flight (DVD)
Director: Robert Zemeckis
Cast: Denzel Washington, John Goodman, Kelly Reilly, Don Cheadle, Melissa Leo
Flight is on DVD on Monday
Laurence Boswell directs Fifty Words at the Ustinov Studio, Bath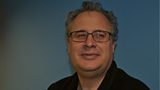 Fifty Words, written by Academy Award-nominee Michael Weller, opened off Broadway in 2008 and was nominated for several Drama Desk Awards including Outstanding Play.
The New York Times said Fifty Words has "a gimlet eye, providing meticulously chosen, artfully integrated details that let us understand why its characters so love and loathe each other."
Fifty Words is the third of 3 plays that make up the The Ustinov studio in Bath's Spring 'American Season'.
Behind the Scenes at the Open Air Theatre Regent's Park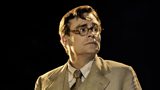 We  go behind the scenes of The award winning
Open Air Theatre in Regent's Park
, the oldest outdoor theatre in the UK and this year it's hosting four productions including
Pride and Prejudice
with Jane Asher, Shakespeare's
A Winter Tale
,
The Sound of Music
and
To Kill A Mockingbird
starring Robert Sean Leonard.
Alex Heminsley
1. Jazz: New York in the Roaring Twenties by Robert Nippoldt & Hans Jurgen-Schaal
Designed, illustrated, and edited by Robert Nippoldt, this award-winning book pays homage to the Roaring Twenties with a blend of illustrations, facts, and anecdotes presenting 24 leading lights of New York's jazz scene in the 1920s,and a CD containing some of their best tunes.   Hans-Jürgen Schaal's texts, give a vivid account of the club scene, the "band battles", and the legendary recording sessions.
Jazz: New York in the Roaring Twenties by Ropbert Nippoldt & Hans Jurgen-Schaal is published by Taschen, out tomorrow

2. Hook Line and Singer by Cerys Matthews
A sing-a-long book for all the family, for any occasion from Cerys Matthews, filled with her own memories and musical arrangements,song lyrics and the stories behind the songs. 

Hook Line and Singer by Cerys Matthews is published by Particular Books and out on 6 June.

3.  Energy Flash by Simon Reynolds
Author of the acclaimed postpunk history Rip It Up and Start Again,  Simon Reynolds's landmark rave history Energy Flash has been expanded and updated to cover twenty-first-century developments like dubstep and EDM's recent takeover of America. Packed with interviews with participants and charismatic innovators like Derrick May, Goldie and Aphex Twin, Energy Flash is an essential history of dance music.
Energy Flash by Simon Reynolds is published by Faber and Faber, out on 6 June.
4. Women's Prize For Fiction
The Women's Prize for Fiction used to be The Orange Prize for Fiction.
Launched in 1996, the Prize is awarded annually and celebrates excellence, originality and accessibility in women's writing from throughout the world. The winner receives a cheque for £30,000 and a limited edition bronze known as a 'Bessie', created by the artist Grizel Niven.
The 2013 winner of the Women's Prize For Fiction will be revealed next Wednesday, 5 June.
The Arts Desk with Anna Bailey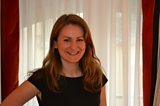 THEATRE: Let The Right One In is opening at the Dundee Rep on the 6 June. It's based on a Swedish novel and movie about a bullied boy and his relationship with a vampire and being performed by the National Theatre of Scotland with John Tiffany and Stephen Hoggett at the helm.
 
ART:  William Scott,  one of Britain's greatest mid-20th century painters's work will feature at the Hepworth Gallery in Wakefield until the 29 September.
 
COMEDY:  Jo Caulfield is at the Hay Literature Festival from tomorrow  with her observational humour. Jo Brand doing stand up and parliamentary sketch writer Simon Hoggart talks about his new book The House of Fun.
 
CLASSICAL MUSIC: The Aldeburgh Classical Music Festival starts on the 13 June with a programme that includes nine works commissioned by the Royal Philharmonic Society for Benjamin Britten's centenary celebrations. Pieces come from Judith Weir and Magnus Lindberg.
 
DANCE: choreographer Akram Khan presents his new full length dance iTMOi at Sadler's Wells in London. It was inspired by Stravinsky's The Rite of Spring and includes an original score by Nitin Sawhney.
 
BOOKS: Salisbury International Arts Festival takes place this week with talks from authors including Lionel Shriver, Henry Hitchings and Thomas Keneally.  Until the 8 June.