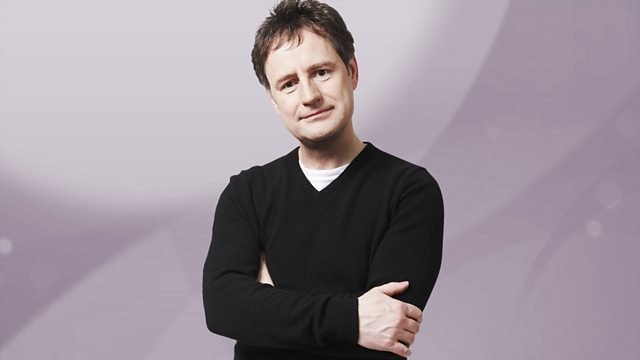 Richard Allinson sits in
Richard keeps Vanessa's seat warm this week as she sits in for Jeremy Vine.
Last on
Pause For Thought with Harwinder Singh - Adventure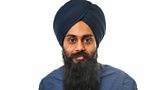 In recent years, many Sikh friends of mine have embarked on novel new ways to raise funds for charities that they support.  In the last six months alone, I've been invited to sky dive, bungee jump and climb Mount Snowdon!  Whilst some of my friends have braved the challenges of all three, I'm still working up the courage to tackle one! I've promised myself that this year I will make time and prepare myself to do something quite so intense.  I'm inspired by the adventurous spirit of my fellow Sikhs and it is refreshing to see the change from the way we have been in our time here in the United Kingdom.
As a community, Sikhs have tended to collect or donate money to worthy causes through very simple means – money boxes at Gurdware (Sikh places of worship), door-stepping and private donations.  That reflected the goals in our migrant community to establish ourselves in business, trade and professions whilst ensuring that coming generations focused on getting a good education.  Those ambitions were risky and courageous in their own right, but largely they have been achieved and we have been in danger for some years of becoming, well, boring!
It is not in a Sikh's nature to live a quiet life without garnering excitement and pushing boundaries.  The ten Sikh Gurus, from the founder Guru Nanak onwards, lived active lives, founding towns and cities from thick forests and woodland.  They were keen horsemen travelling in all four directions and encouraged Sikhs to do the same.  They engaged in what we today would consider to be extreme sports and pastimes to invigorate the spirit and exercise the body.  Guru Nanak taught that the human experience was to be cherished and by challenging ourselves in every way, we can progress as humankind.
I have realised that despite my age, I've been clinging for too long to the goals set out by my grandfather and father's generation and I'm hoping to join my friends one day soon.  I have no idea what they will have progressed to in the coming months, but that's part of the adventure that I'm starting to look forward to.