Add music you love and enjoy it with
The Best Of Aztec Camera, Warner E.S.P.

(CD Single), Warner Bros, 1

The Very Best Of Joan Armatrading, A&M

OMC

How Bizarre

Now 34 (Various Artists), Now

Fantastic 80's Disc 2 (Various Artis, Columbia

Hits Album 8, Part 1 (Various), Hits Album

Def Leppard - Hysteria, Phonogram

Fantastic 80's Disc 2 (Various Artis, Columbia

The Very Best Of The Doobie Brothers, Warner Bros

Madonna

Papa Don't Preach

Madonna - The Immaculate Collection, Sire, 4

Stevie Wonder Greatest Hits Vol.2, Motown

The Holiday CD - Various Artists, CBS

Erasure - Pop!, Mute Records

(CD Single), Grandmono, 10

Now That's What I Call Music Vol.22, Now

Marc Almond

The Days Of Pearly Spencer

Now 22 (Various Artists), EMI

The Last Days Of Disco (Film Soundtra, Columbia

(CD Single), Fourth Chord Records, 1

Cliff Richard - Private Collection, EMI

The Soul Years 1975 (Disc 1), Knight Records

Adele

Make You Feel My Love

19, XL, 1

The Greatest Love (Various Artists), Telstar

Nena

99 Red Balloons

Fantastic 80's Disc 2 (Various Artis, Columbia

The Kooks

She Moves In Her Own Way

(CD Single), Virgin
Pause for Thought

Rev Rob Gillion, Rector of Holy Trinity Church and St Saviours.

My parish in Chelsea has been bedecked in flowers last week a garden of delight and continues to retain the aroma of the blooms as we enjoyed the Chelsea Flower show. It's brought out the colourful and the crazy, the artist and the artisan.

The flowers, for me, which are the most evocative are the roses, fragile and yet hardy represents beauty and romance, passion and love. In the Christian faith we speak of the Passion of Christ which refers to the suffering and pain he endured on the Cross, but also the glory of the resurrection. To really love is not about everything being rosy in the garden but about caring deeply for one another and God's world. For me a symbol of God's love in Christ is the rose – to truly love we must risk the thorns

It has seldom been more important than the present time for us to awaken to the beauty all around us and the vulnerability of our world. Now, when we are hugely, and rightly, concerned at its devastation, the destruction of habitat and the loss of species, highlighted in the latest wildlife stock take, now is the critical time to stand by one tree, to listen to one bird, to look, really look, at one flower. We must give time to relish and savour that which touches us deeply, to and quite literally stop and smell the roses.

We may not have a garden, or live near a park, but when we look for beauty it will come to us. Our spirits lift as our very existence is illuminated by what is beautiful. I have brought in a stunning red rose into the studio this morning to remind us that as we grasp the thorns, we must at the same focus on the beauty of the flower.
BBC Playlister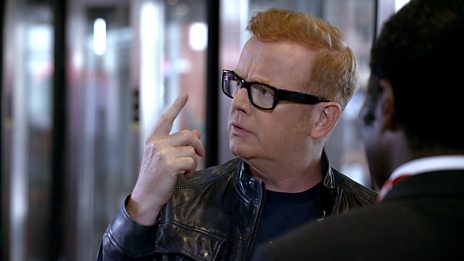 Chris has a song stuck in his head - but what is it? That's why he needs BBC Playlister!
500 WORDS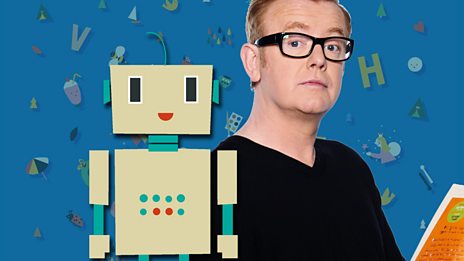 Featuring celebrity videos and top writing tips!
Podcast
Catch up with the latest Breakfast fun with Chris Evans. Hear the best stories and the biggest…