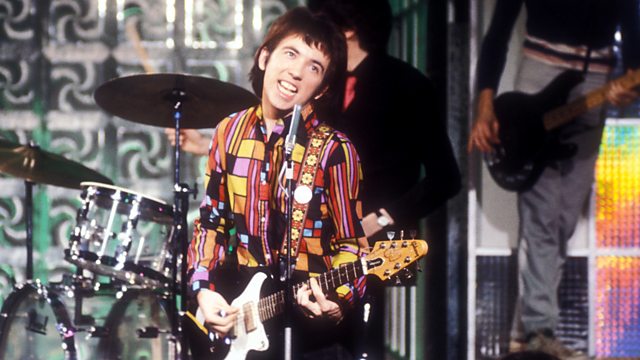 Ever Fallen in Love (With Someone You Shouldn't Have)?
Johnnie Walker celebrates the decade of Bodie, Doyle and Cowley.
This week Pete Shelley recalls the decade he formed the punk band Buzzcocks with Steve Diggle, who went on to have hits including What Do I Get, Promises and Everybody's Happy Nowadays. Regarded as an important influence on the Manchester music scene, they were instrumental in setting up the Sex Pistols legendary gig at the Lesser Free Trade Hall and later made their debut supporting the band.
Johnnie will also play tracks from the seminal 1976 live album Wings Over America, which is to be reissued this month. Compiled from the band's thirty-one concerts in the US that year, it was the first triple album to reach number one in the US where it also went platinum.
Also on the show another track will be loaded into Johnnie's Jukebox, and the BBC archive will be raided to tell the story of how The Police formed in 1977.
Last on