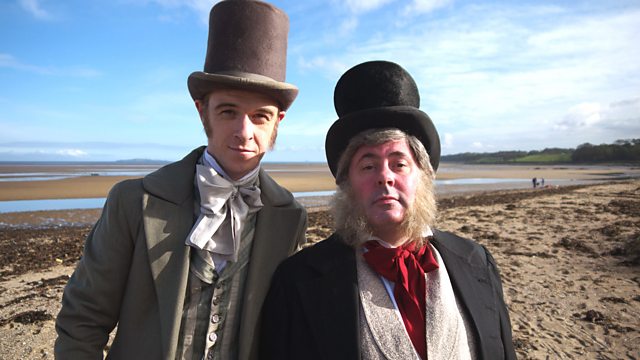 Victorian Scotland
Songs and sketches about Victorian Scotland. Topic areas include industry, leisure, infrastructure, migration and social conditions. The story of the Tay Bridge disaster, the epic delivery of clean water from Loch Katrine to Glasgow and the drama of the Highland Clearances are all featured. Suitable for 9- to 12-year-olds.
Then just vist the clips library to see all the songs and sketches from Victorian Scotland

The stories of the 'villains' and the strict justice system that decided their fate.

Pupils from Garscadden Primary School travel back to Victorian times
Featured in...
KS2. Engaging short films about history specially made for 7-11 year-olds.