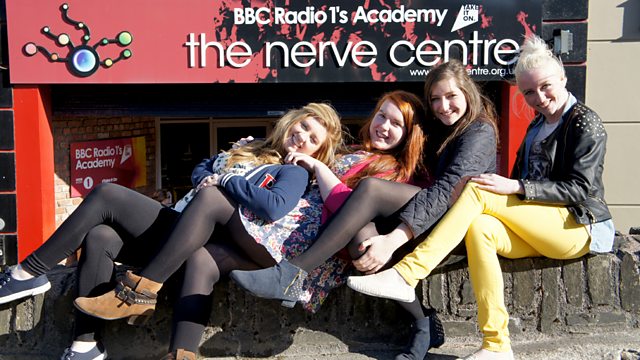 The Drink Debate
Fed up of boring binge drinking documentaries full of facts, stats and 'don't do this!'? Rather hear about drink from those that enjoy one (or ten)?
In The Drink Debate, a group of BBC Take it On trainees go on a mission across Londonderry to learn more about the big drinking culture in the city - not just the bad, but the good and the downright messy too!
Heading into the heart of the Derry's bustling night-life and favourite drinking spots: from pubs to clubs to street hangouts, to yes, even bowling alleys, they're on a mission to find out why we love booze so much and what we'd do without drink?
Whilst our trainee reporters mission is to find out about the city's boozy habits, local student Eugene is challenged to a personal quest: can he stay sober for the whole week, while going out on a date, a night out and to a banging club? And can he manage to make anyone else join in on his mission and go dry too?
What is life like without drink - boring or better? To join in on the debate and see how Eugene gets on with his mission, check out #TheDrinkDebate on Twitter and Facebook.
This special 1Xtra Story was produced in just one week by Maria, Megan, Emma and Anne - four BBC trainees at Radio 1's Academy in Derry, and presented by BBC Radio 1Xtra's Adele Roberts.
Last on