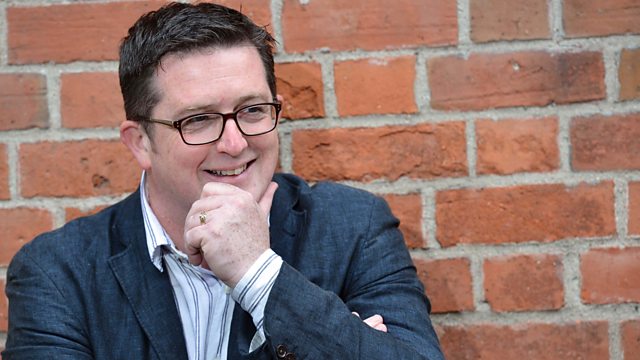 18/05/2013
John Toal looks at health, relationships, hobbies and family along with great music and chat, big interviews, fascinating people and great craic, plus recipes from Paula McIntyre.
Last on
Spelt Monte Cristo Sandwiches & Gluten Free Carrot Cake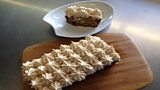 Gluten Free Carrot Cake with Cinnamon Icing
150g soft brown sugar
150ml rapeseed or vegetable oil
3 eggs
125g coarsely grated carrot
25g desiccated coconut
150g gluten free self-raising flour
½ teaspoon baking soda
1 teaspoon ground cinnamon
35g chopped dried pineapple
50g raisins
Lightly oil and line a baking tin with parchment paper. Set the oven to 180oc.
Whisk the sugar, oil and eggs together.
Sift the flour and baking soda together.
Fold the carrots into the wet mixture with the flour mixture.
Mix in the cinnamon, pineapple and raisins.
Pour into the tin and bake for 45 minutes.
Cinnamon Icing
250g cream cheese
50g icing sugar
2 teaspoons cinnamon
Whip together.
Spelt Monte Cristo Sandwiches
8 thick slices spelt bread
4 slices Swiss cheese or cheddar
4 slices cooked ham
4 dessertspoons wholegrain mustard
3 eggs beaten
Oil for frying
Spread the mustard over the bread and top 4 slices with cheese and ham.
Top as a sandwich.
Heat a tablespoon of oil in a large pan over medium high heat.
Dip the sandwich into the egg and fry for 2 minutes each side.
Drain and serve.