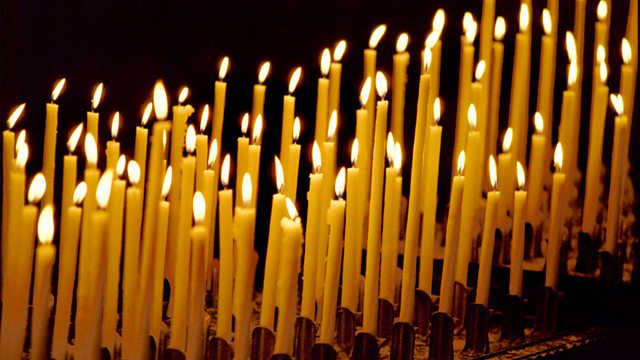 25/05/2013
A spiritual comment and prayer to begin the day with Alison Murdoch, Director of the Foundation for Developing Compassion and Wisdom.
Last on
Alison Murdoch
Good morning.
Today is the most important day in the Tibetan Buddhist calendar, when the historical Buddha is said to have been born, become enlightened and passed away. In thousands of homes, temples and monasteries around the world it will be marked by prayers, ceremonies and celebration of the fact that his teachings have helped people develop compassion and wisdom for over 2500 years.
The Buddha's personal journey from wealthy Indian prince to world religious leader began as an act of curiosity – with asking questions. Like any parent, his father wanted to protect him from uncomfortable experiences. But when the young prince saw someone who was struggling with old age, someone who was ill, and someone who was dead, he wanted to know why such suffering occurs, and what can be done about it. Eventually he was so consumed by these questions that he left the palace under dead of night to seek the answers for himself.
"I have no special talent. I am only passionately curious" said Einstein, another towering historical figure. "Question everything. Never lose a holy curiosity." Yet how much time do any of us actually give to life's big questions? Probably very little, until we get ambushed by a major life event such as the illness or death of someone close to us. From morning to night, and from birth to death, we are the masters of distraction.
Special days, whether those associated with the Buddha or with other religious leaders, or our own birthdays and anniversaries, are an opportunity to take a break from the nonstop distractions of daily life and to remind ourselves of what is most helpful and important. Let's pray that we can each make time to seek the answers to life's big questions, and then to use those answers to bring more compassion and wisdom into the world.