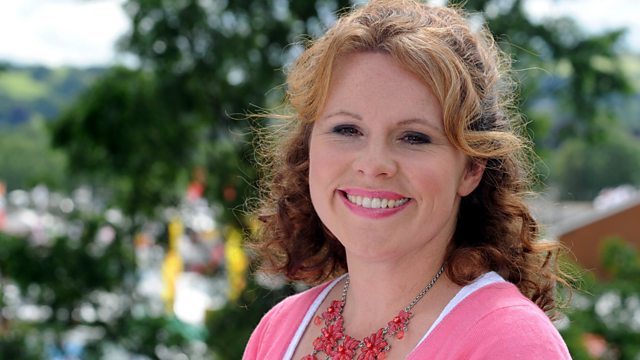 19/05/2013
Rachael Garside looks at two gardens celebrating the centenary of the Chelsea Flower Show.
Last on
Up The Garden Path to Chelsea
One of the world's most prestigious events in the horticultural calendar opens the garden gate once again this week on it's centenary year. RHS Chelsea Flower Show has been running for one hundred years and we follow two gardens celebrating the anniversary.
The first is the 'Naturalistic' show garden, inspired by the beautiful surroundings of the Brecon Beacons. It's a first for the designer Harry Rich who having won Best in Show garden at last year's RHS Cardiff he's been invited to RHS Chelsea Flower Show.  It's been a budding career for Harry and his brother David who set up Rich Landscapes and haven't looked back. 
But while Harry and David prepare for their first exhibit at the Show - another garden which has it's roots in Wales is being designed by two designers who have a track record in creating award winning designs at Chelsea. "The Get Well soon" Garden has a number of sponsors in  Wales including the National Botanic Gardens at Llanarthne.