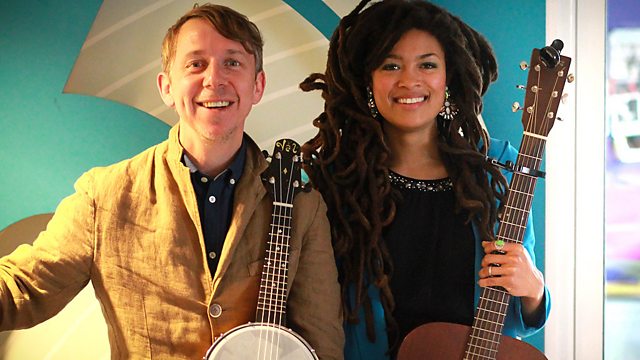 Valerie June in session
'Gilles is joined by US singer/songwriter Valerie June in session. Hailing from Memphis, Tennessee, Valerie's sound encompasses folk, soul, gospel, and blues, and she performs tracks from her current album, 'Pushin Against A Stone' on the show, as well as an additional track, Twined And Twisted.
Gilles switches up the time signatures with another visit to the 'Secret Waltz Club' and the 'Do Over' features two tracks built from the Slum Village classic, 'Fall in Love'. Plus, there's new music from Thundercat, Mount Kimbie and Fatima alongside classics from Erykah Badu, Dizzy Gillespie, Joni Mitchell and Jaco Pastorius.
Last on