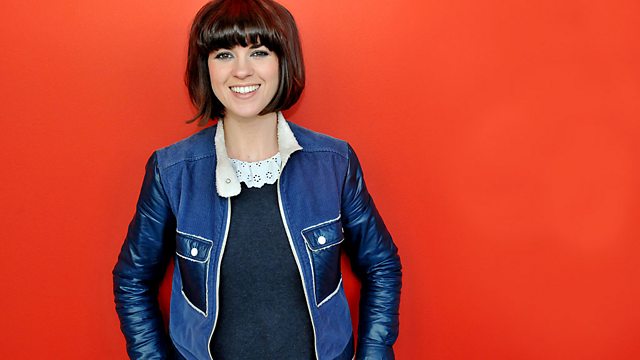 Susan Calman sits in
Susan Calman sits in for Fred on MacAulay & co with co-host Karen MacKenzie
It's quid pro quo with Susan when Francis Rossi and Rick Parfitt tell us about their venture onto the big screen.
Jeremy Clarkson might want kids to be kept in the hold when flying, but travel journalist Sarah Barrell gives us more realistic and practical advice when travelling with kids on a plane.
The psychology of the menu - Susan learns about the tricks used by restaurants to make us by more expensive meals.
Documentary maker turned author - and new wife of heart throb Chris O'Dowd - Dawn O'Porter takes us back to our teenage years in her new book Aeroplane
Jak O'Donnell rolls out the facts on Pastry and how her way is the best and only way to make it.
And M People's Heather Small tells us why she's and the band are heading to Scotland.
Last on
Jak O'Donnell's Shortcrust & Sweet Pastry
Shortcrust Pastry           
·         2 free-range egg yolks
·         2-3 tbsp cold water
·         225g/8oz plain , plus extra for flouring
·         110g/4oz unsalted cold butter, diced
·         pinch  salt
For the pastry, Add 2-3 tbsp cold water to the egg yolks and stir with a fork.
1.     Place the flour into the bowl of a food processor, followed by the cold butter and the salt.
2.     Turn the processor on and pulse several times until the mixture resembles fine breadcrumbs.
3.     Add two-thirds of the egg yolk/water mixture and pulse again. If the mixture is still too dry, add the remaining egg and water mixture (you may not need to use all of it). Be careful not to overwork the pastry. Stop pulsing when the mixture has the consistency of chunky breadcrumbs.
4.     Turn the pastry out onto a clean, floured work surface and, with floured hands, bring together to make a smooth dough, but don't knead.Very gently at this stage
5.     Shape into a flattened ball, wrap in cling film Best to pop  into the freezer then when you need to just grate straight from the freezer into you pie dish & bake blind for your tart filling
6.     Using a course edge grater do it straight onto you pie dish big grates and press round the dish lightly until all covered.
Sweet Pastry
250g plain flour
50g icing sugar
Pinch of salt
150g unsalted butter, softened
2 egg yolks
About 2 tbsp (30ml) ice-cold water
Sift the flour, icing sugar and salt into a bowl. Break the butter into small pieces and rub this through the flour until it vanishes. Beat the yolks with the water and stir this into the flour. Mix to a very soft and smooth dough. Wrap the dough in cling film and freeze until required