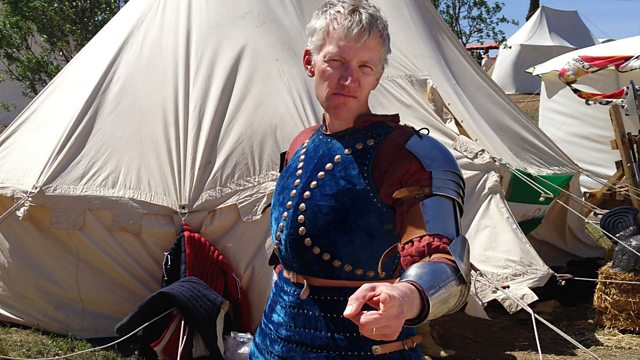 21/05/2013
Listen in pop-out player
Helen Castor is joined by Dr Lucy Robinson from the University of Sussex and Dr Catherine Rider from the University of Exeter.
We hear about the conclusion to a four year project which helps us understand just how ordinary people worshipped in the sixteenth century. How did the church maintain its hold over a population that could not read or write and certainly didn't understand Latin?
Burnley may seem an unlikely place in the Lesbian and Gay history of Britain, compared perhaps with more metropolitan areas. However, a new project funded by the Heritage Lottery Fund is uncovering some remarkable evidence which shows that East Lancashire was at the forefront of the gay liberation movement in the 1960's and 70's.
And Tom Holland is in the Oxfordshire countryside with a leading classicist and a beekeeper to find out how the Ancient Greeks and Romans would have tackled the decline of the bee population.
Contact the programme: making.history@bbc.co.uk
Produced by Nick Patrick
A Pier production for BBC Radio 4.
Last on