The dangers of being a 'cool parent'; Sexual assaults in the US military
Sexual assaults in the US military. The dangers of being a 'cool' parent. Can you stay friends with both sides of a divorcing couple? Fighting to get a medical diagnosis for your child. With Jane Garvey
Interviewees: Becky Halstead; Judy Atwood Bell; Lucy Robinson.
Last on
Sexual violence against women in the US military
Recently two allegations of sexual abuse against women in the military have made the headlines in the USA. Both cases involve men in charge of units set up to prevent such assaults, but their alleged crimes are not isolated incidents. Last year, the number of reported cases of sexual violence against women in the US military went up from 19,000 to 26,000 but the Pentagon believes up to 80% of sexual assaults go unreported. It is now a fact that a female soldier in the US military is more likely to be raped or sexually assaulted by one of her own colleagues than injured in battle. Jane Garvey is joined by NPR reporter Quil Lawrence, retired US Army Brigadier General, Becky Halstead, and Judy Atwood-Bell who served 20 years.
Parents and Children, Cool or Embarrassing?
How do you cope with the crushing realisation that you've become an embarrassment to your offspring? Do you try to be a 'cool parent' and do things like listen to the same music they do or just accept that being embarrassing is a necessary part of being a parent? Sue Elliott-Nicholls, actress and broadcaster, and writer and blogger, Sara Bran, join Jane to discuss.
Battling for a diagnosis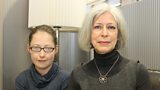 Caroline Swain is the mother of a child who has a genetic condition called 22q11 Deletion.  Despite repeated and consistent concerns, and numerous visits to health professionals, Caroline struggled to get her daughter diagnosed. How difficult is it for parents who are in limbo, whose child shows signs of developmental delay or not reaching the milestones they expect, or who has undergone tests but nothing conclusive is found? And how helpful is a diagnosis? Jane is joined by Caroline and by Lauren Roberts of the support group Swan UK, who provide support, information and advice for undiagnosed families.
Choosing sides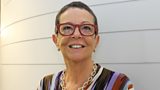 When a couple splits up, is it ever possible to stay friends with both of them or are you forced to take sides? Jane will be joined by novelist and blogger Lucy Robinson, and writer and broadcaster, Carol Sarler.
Credits
| Role | Contributor |
| --- | --- |
| Presenter | Jane Garvey |
| Interviewed Guest | Becky Halstead |
| Interviewed Guest | Judy Atwood-Bell |
| Interviewed Guest | Lucy Robinson |
| Producer | Louise Corley |