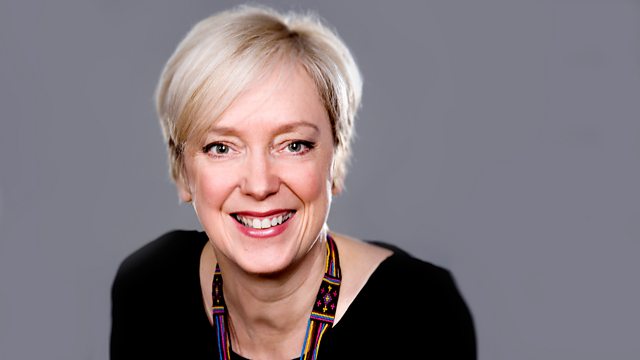 21/05/2013
Jenny Éclair talks to Janice ahead of an appearance at the Happyness Comedy Festival in Inverness this weekend.
Tubular Bells for Two - it's 40 years since Mike Oldfield's hit. Australian musicians, Aiden Roberts and Daniel Holdsworth explain how they manage with just four hands to reproduce the sounds of an entire orchestra.
Writer Ben Fountain talks about why he sets his short stories and novels against the backdrop of political and social upheaval.
Get out your eyeliner - Janice talks to New Romantic pioneer, Visage frontman Steve Strange
As an Old Vic tour of Michael Frayn's Noises Off comes north of the border, Maureen Beattie talks about the play's enduring appeal.
And an exhibition at the Kilmorack Gallery in Beauly celebrates art that's full of humour. Curator Tony Davidson and art critic Jan Patience tell Janice about it.
Last on