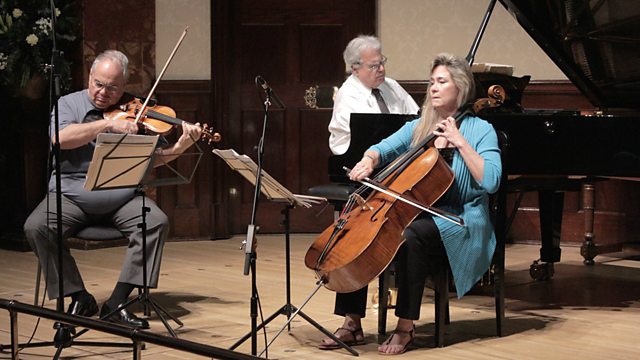 Kalichstein-Laredo-Robinson Trio
Live from Wigmore Hall, London. Today's Lunchtime Concert features the Kalichstein-Laredo-Robinson Trio, formed for the inauguration of President Carter at the White House in 1977, and still going strong today. They'll perform the London premiere of their latest commission, Andre Previn's Second Piano Trio, along with Brahms's broad and lyrical Trio in B major, Op.8.
Presented by Louise Fryer
Previn: Trio No 2 (UK premiere)
Brahms: Trio in B major Op 8 (revised version)
Kalichstein-Laredo-Robinson Trio.
Last on