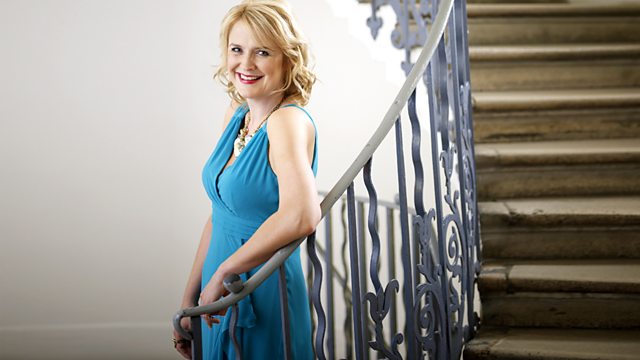 Monday - Sarah Walker
with Sarah Walker, and her guest, plant pathologist Pippa Greenwood. Also this week as part of Wagner 200 on Radio 3, Sarah will be featuring a famous Wagner aria every day just before 10.30. We'll be hearing from great Wagnerians including Margaret Price, Rene Kollo, Jonas Kaufmann, Ben Heppner and Anja Silja.
9am
A selection of music, including the Essential CD of the Week: Carmen-Fantasie, Anne-Sophie Mutter, DG 437 5442
9.30-10.30am
A daily brainteaser, performances by our Artist of the Week, John Ogdon, and a great Wagner aria as part of Wagner 200.
10.30am
This is the week of the Chelsea Flower Show, and Sarah Walker's guest is plant pathologist Pippa Greenwood. Pippa is well known through her work on television and radio, and as a journalist. She is a regular presenter on the BBC's Gardeners' World and a panel member of BBC Radio 4's Gardeners' Question Time. She also contributes regularly to BBC Gardeners' World magazine, Amateur Gardening, and the Mirror, and writes a regular blog for the BBC Gardeners' World website. Pippa is the author of several gardening books, including The New Gardener (which has sold over a million copies), 1001 Ways to be a Better Gardener, and Flower Gardener, which won a Garden Writers' Guild award in 1998. Her most recent book, The Gardener's Calendar, was published last year.
11am:
Wagner: Tannhauser
The Building a Library recommendation from last Saturday's CD Review.
Last on
The BBC Classical Playlist