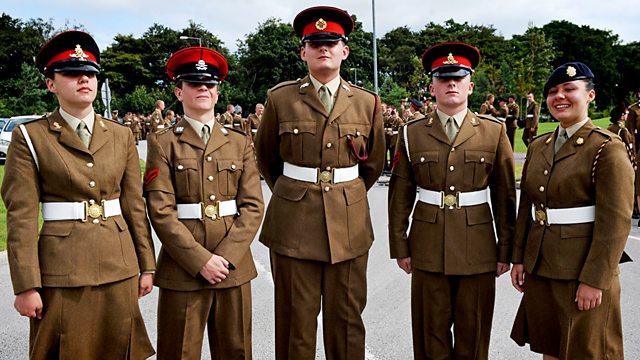 Episode 2 (of 3)
Reporter Penny Marshall follows the experiences of a group of 16 year old boys and girls as they undergo a year of training at the Army Foundation College, Harrogate.
As the Junior Soldiers embark on their Realities of War training, Penny considers just how easy it is for a 16 year old to truly grasp the realities of war. They visit the Imperial War Museum in London and the military cemetery at Brookwood to learn more about the realities of the job they have signed up to do.
Yet the hardest lesson comes from real life, when six young soldiers are killed on active service in Afghanistan in March 2012.
Producer: Melissa FitzGerald
A Blakeway production for BBC Radio 4.
Last on