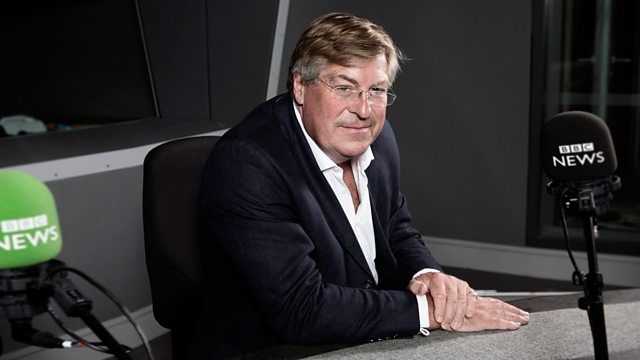 19/05/2013
Listen in pop-out player
The Church Of Scotland Assembly meets this weekend to commence discussion on issues including whether the church should ordain ministers who are in same-sex relationships and the implications of an independent Scotland. We hear from BBC Religious Affairs Correspondent Robert Piggott.
Reports this week have suggested that Canterbury Cathedral has fallen into disrepair and needs to find new methods of funding vital restoration following a failed bid for a Heritage Lottery Grant. Trevor Barnes goes to Canterbury to see Cathedral for himself and speaks to Andrew Edwards, CEO of The Canterbury Trust to see what can be done.
Cardinal Sean O'Malley, the Archbishop of Boston, has said he plans to boycott Boston College's commencement ceremony on Monday because Irish Prime Minister Enda Kenny is scheduled to speak at the event. Cardinal O'Malley has expressed dismay at the invitation to the Prime Minister who he says has been "aggressively promoting abortion policy". Edward speaks to Michael Sean Winters from the National Catholic Reporter.
The situation in Northern Nigeria is deteriorating rapidly. On Tuesday, President Goodluck Jonathan declared a state of emergency in three states in North Eastern Nigeria, following a series of deadly attacks by Boko Haram, the militant Islamist group. The three states affected are Borno, Yobe and Adamawa, where last week Boko Haram killed dozens of people and freed over a hundred prisoners. We hear from Patrick Smith, Editor of Africa Confidential, to discuss the situation.
Need a new pair of sandals? If so Mahatma Gandhi's old pair are up for auction and will set you back a mere £15,000. Our reporter Sarah Swadling has been to Shropshire to see a collection of Gandhi's belongings which are valued at £250,000.
For the first ever time the Vatican will be exhibiting in the Venice Biennale. We speak to one of the exhibiting artists, Lawrence Carroll to find out what art work he will be contributing and to discuss the themes of the Vatican's pavilion; creation, destruction and rebirth.
This week has seen the outcome of the Oxford Grooming case involving seven members of a paedophile ring who were found guilty on Tuesday of raping and trafficking girls aged from 11 to 15, between 2004 and 2012. Kevin Bocquet explores the range of Muslim opinion regarding the case and if there is now a greater willingness in the Muslim community to engage with possible issues following other similar cases. Edward is also joined by Imam Taj Hargey who argues the Muslim community is at fault.
Last on