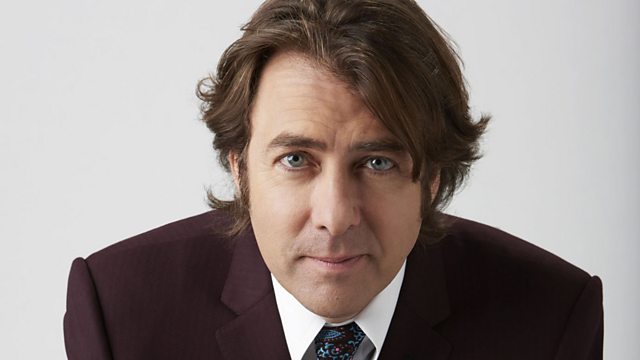 David Bamber, Jonathan Hyde and Giovanna Fletcher
David Bamber and Jonathan Hyde chat to Claudia about their new play Travels With My Aunt
Giovanna Fletcher drops in with her debut novel Billy And Me
Winner of the Man Booker International Prize Lydia Davis reveals the secret behind her success
We go behind the scenes of British Rock - The Glory Years - at the Lowri in Manchester
Plus Peter Bradshaw is in Cannes and has all the latest film news from the festival; Michael Billington is here with his theatre review; and Thomas Magill is here with this week's arts round-up with the next seven days of arts news from around the country.
Last on
David Bamber and Jonathan Hyde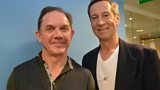 David Bamber and Jonathan Hyde in Travels With My Aunt playing at the Menier Chocolate Factory until the end of June
Lydia Davis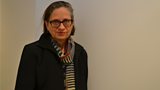 American Writer Lydia Davis is the recipient of the 2013 Man Booker International Prize
Peter Bradshaw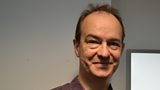 Peter Bradshaw joins us from Cannes
Giovanna Fletcher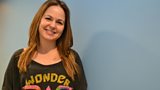 Actress and freelance journalist, Giovanna Fletcher is a firm believer in the power of magpies and positive energy.  Her debut novel Billy and Me tells the story of a young girl who is thrust in to the cut-throat world of celebrity after she meets a handsome actor called Billy, who is determined to make it to the very top.

She is married to Tom Fletcher from McFly

Billy And Me by Giovanna Fletcher is published by Penguin and available now.
My Generation:The Glory Years of British Rock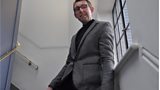 Harry Goodwin was resident photographer on Top of The Pops from 1964-1973. Thomas Magill spoke Harry about documenting some of the most important musical stars and performances of this crucial time in rock history

This exhibition at the Lowry includes almost 60 framed photographs, a film presentation of 140 of Goodwin's most striking and memorable images, including Bob Dylan, Jimi Hendrix and The Supremes. It captures the mood and style of the 60s and 70s.

Theatre with Michael Billington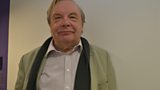 1. Relatively Speaking at Wyndham's, London
A revival of Alan Ayckbourn's play. The plot is a masterpiece of misunderstanding in which a naive young man follows his fiancee to what he thinks is her parents' home. In fact, she's visiting her married lover to tell him she's ending an affair.

Relatively Speaking is at Wyndham's Theatre, London until August 31

2. The Hothouse at Trafalgar Studios, London
Another revival, this time by Harold Pinter. who wrote the play in the late 1950s, stuck it in a drawer and didn't produce until 1980. And it's a black comedy set in a sinister "rest-home" for social dissidents.

The Hothouse runs at Trafalgar Studios, London until August 3
 
3.  These Shining Lives at The Park , Finsbury Park, London
The Park, a brand new theatre in Finsbury Park, London  has These Shining Lives by  Melanie Marnich as its opening show. A group of women in 1920s Illinois who suffered radium poisoning from painting luminous watch dials.
These Shining Lives is at The Park in London until June 9.

4 Tanzi Libre at Southwark Playhouse, London
The Southwark Playhouse has moved to the Elephant and Castle.and starts off with an updated version of  Trafford Tanzi called Tanzi Libre

Tanzi Libre is at Southwark Playhouse, London until June 22.

The Arts Desk with Thomas Magill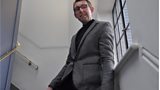 National Museum, Cardiff:
Beans On Toast exhibition and an exhibition of the country's many Castles,in watercolours, drawings and prints from artists including Paul Sandby and Richard Girtin - with many on show for the very first time.

Manchester Art Gallery: Art In The Netherlands

Bath Music Festival: A variety of concerts and events including a number of master classes for budding composers and singers interested in fine tuning their skills.

Musical Theatre: Some Like It Hotter, Windmill Theatre, Windsor

Theatre: Lion Boy, Bristol Old Vic limited run on until the 1st June.

Dance: Richard Alston's dance company perform a mixed repertoire at the Barbican