Add music you love and enjoy it with
And They Danced All Night, Debutante

(CD Single), Stylus Records, 1

The 1999 Brit Awards (Various Artist, Sony

LaBelle

Lady Marmalade

More Monty (Various Artists), Rca Victor

B.Holly & The Crickets -20 Golden Gre, MCA

a-ha

Take On Me

Fantastic 80's Disc 1 (Various Artis, Columbia, 1

That's Rock'n'Roll (Various Artists), EMI

Simply Red Greatest Hits, East West Records

Now 1992 (Various Artists), Now

Texas

The Conversation

(CD Single), PIAS UK, 1

Paul Young - From Time To Time, Columbia

Whitesnake

Here I Go Again (Remix)

Driving Rock (Various Artists), Global Records & Tapes

Bruno Mars

Locked Out Of Heaven

(CD Single), Atlantic, 1

It's A Musical World, Mgm

What About Now, Mercury, 1

Go-Go's

Our Lips Are Sealed

Go-Go's - Greatest, Irs

Diana Ross & The Supremes - 40 Motown, Polygram Tv

B-52's

B-52's - PLANET CLAIRE

REPRISE

Bryan Ferry/Roxy Music - Street Life, Eg

The Best Of The Beach Boys (CD 1), EMI, 6

Afrodisiac (Various Artists), Universal Music Tv
Pause for Thought

From Rev Sharon Grenham Toze, an Anglican priest and prison chaplain.

Chris, you were talking about memory earlier in the week, and how strange it is that we can sometimes dredge up obscure memories like phone numbers after years have gone by. I have the opposite problem, and it's not a good one in my job, because I'm dreadful at remembering people's names! I know their faces, but more than once I've been in the embarrassing situation of having to introduce someone and going completely blank about their name.

I'm not quite ready to put it down to senior moments – that's going a little too far for my ego – but I think most of us begin to get a bit twitchy about our memory as we get older, and worry whether a moment of forgetfulness is the herald of something more serious.

A life well-lived is full of memories of course. Holidays as children, the way a smell or a piece of music takes us back to a certain moment, special days like weddings and births. In many ways our memories make us who we are. I think we're all afraid that if we start to lose our ability to recall things, our life itself begins to lose meaning.

Well, I'm not so sure that's true. I've known a number of people with dementia of various sorts, and I wouldn't deny that it can be a very distressing condition. But all the same I think it's what other people remember about us that marks out the kind of person we are, and gives true meaning to our lives. Our names might not go down in history, we might not change the world, and in the end we might lose much of our physical and mental capacity.

But we can still be memorable, and for the right reasons.

And that's as true while we're hale and hearty as it is when it's our turn to make the final journey. Do people in the here and now see us as a positive influence, a good friend, a loyal worker, a loving presence, a peacemaker – fair and even-handed? If they do, then we've already secured something absolutely priceless for posterity.
500 WORDS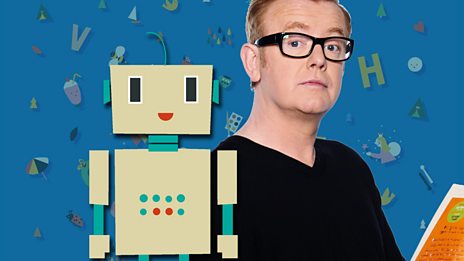 Featuring celebrity videos and top writing tips!
Free download
Catch up with the latest Breakfast fun with Chris Evans. Hear the best stories and the biggest…